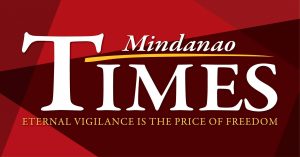 LAW ENFORCERS in Panabo City collared three individuals for failing to show documents pertaining to the operations of the entity that was a subject of an advisory from the Securities and Exchange Commission (SEC) in Purok 4, Brgy San Francisco, Panabo City Monday.
Lieutenant Colonel Verna Cabuhat, Panabo City Police Station chief, identified those arrested as the ones who were behind the operations of the Mer's Business Center in the city. Arrested were Danilo Alburo Bayeta, 61, manager, of Isabela Homes, Brgy San Isidro; Elino Antiola Delos Santos, 56, of Brgy San Isidro; Josiemariz Curay Palma, 29 years old , single, of Guardians Hill, Bawing, all of General Santos, City. 
The police team, together with the Panabo City Licensing Office, went to the business center to inspect whether it had documents necessary for its operations. However, the three failed to show any.
The team also found out that the entity was also a subject of an advisory from the SEC for collecting investments from the public even without the legal authority for its activities.
Seized from the three was the P30,000 that the complainant allegedly invested in the entity. Also recovered from them was P477,000 in cash, an amount believed to have been invested in the center.
"We encourage everyone who invested in the group to come to the (police) station to file a complaint against them," Cabuhat said, warning the public to invest only in legitimate businesses that have the capacity to grow their money.
The police official also urged those who have the money to invest to always verify with government agencies whether an entity that they were intending to invest in has the licenses to operate its investment scheme and to report those that do not have the authority to do business.
Last month, the SEC-Davao Extension Office urged the public to heed the call of the SEC not to invest in the entity, which has its office in General Santos City, because it did not have the legal personality to operate its business scheme.
The SEC even pointed out that one of those behind another entity which was also operating a similar scheme. The person was also allegedly using social media to solicit investments from the public.