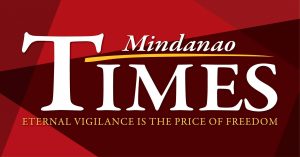 THE regional office of the Department of Health reported that the region received 432,950 shots of vaccines against COVID-19 as of June 10 that were also distributed to the different registered vaccination sites.
This developed as the agency reiterated its call to the public to register with their respective local government units for the vaccination program so they can be inoculated.
The report added that the number of vaccines did not include the 210,600 Pfizer shots that arrived on June 10 and 11 as the allocation for each has vaccination siteyet to be approved.
Of these vaccines, 75.4% were used as first doses for the first three priority sectors, while the remaining shots were used as second doses for these groups.
For the first doses, 125,400 were CoronaVac, 132,000 were AstraZeneca, 14,625 were Pfizer, and 900 were Sputnik V.
Those used for the second doses were 125,400 of CoronaVac, 20,000 of AstraZeneca, and 14,625 of Pfizer.
In the city, as of June 8, 102,359 individuals were provided with the first doses of the vaccines against the virus.
Of those who got their first doses, 29,534 were frontline healthcare workers, 53,778 were senior citizens and 19,047 were persons with comorbidities.  
Villafuerte added that 21,550 received their second doses.
EArly this month, the city government opened its biggest vaccination site at the Azuela Cove which could accommodate 1,000 individuals a day. 
Mayor Sara Duterte earlier said the plan is to inoculate about 1.2 million of the population of the city.