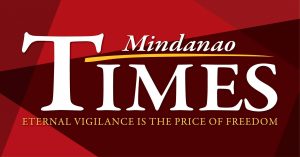 THE military destroyed 139 firearms recovered from the New People's Army (NPA) during a demilitarization ceremony inside 10th Infantry Division headquarters in Davao de Oro Friday.
Major Jerry Lamosao, 10th Infantry Division Public Affairs Off13ice chief, said these firearms were turned over to the 11th Forward Service Support Unit (FSSU) by different military units that seized them during operations.
Major General Ernesto Torres Jr., 10th Infantry Division commander, said the firearms had stories. 
"On the part of the Communist Terrorist Groups, these are instruments for doing bad things, for the conduct of their atrocities that hurt civilians and security forces alike," Torres said.
He added: "On the other hand, these firearms are stories of sufferings, commitment, courage and patriotism of each soldier who toiled to conduct operations day and night just to be able to put a stop to the terrorists in using this different types of firearms to sow fear among the Filipino people." 
He said the unit will continue to work to end the influence of the movement on the people.
"In our fight in finally ending this almost 53 years of insurgency and local communist armed conflict, we must effectively communicate to the general public the deceptive and violent machinations of the CPP-NPA-NDF," he added.
Of those firearms, 113 were considered high-powered, while the rest were low-powered.
Aside from Torres, also attending the ceremony were Police REgional Office Director Filmore Escobal and Mawab Municipal Mayor Ruperto S. Gonzaga III.