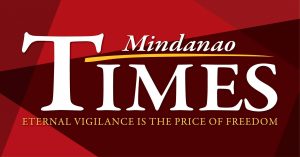 SOLDIERS of the 67th Infantry  Battalion (67IB) uncovered an arms cache containing three improvised explosive devices (IED) of the New People's Army (NPA) in Sitio Cogonon, Barangay Salvacion, Trento, Agusan Del Sur on June 9.
The military said the discovery of the said IED cache was the result of the 67IB Joint Intel and Civil-Military Operations. 
Authorities said the IED items were buried by the remnants of the Guerilla Front North of the CPP-NPA's Southern Mindanao Regional Committee. The IEDs were brought to the 67IB Headquarters in Barangay Salingcomot, Baganga, Davao Oriental.
"These are the same IEDs that have killed innocent civilians and security forces in the past that should be stopped once and for all. The discovery also validates the NPA atrocities that they recently committed against Filipino hero athlete Kieth Absalon and his 13-year-old cousin Nolven Absalon where they were killed by the same NPA IEDs in Masbate," 701st Infantry Brigade commander Col. Oliver Maquiling said.
"As a result of a strong campaign of the government to End Local Communist Armed Conflict, the citizens themselves say they no longer want the presence of the communist NPA terrorists (CNTs) in their community," 67IB Commanding Officer Lt. Col. Michael Aquino said.
Aquino commended the soldiers for the successful operation and recognized the efforts of the concerned citizen who provided information that led to the discovery of the EID cache.
"This reflects the peoples' trust in the government security forces. Now, the people who form the backbone of peace and harmony in the community have already realized that there is nothing to gain in the 52 years of communist armed struggle that greatly affected development in their area," he said.
He said the 67IB's commitment to serving the communities in its area of operations is part of the unit's efforts to strategically communicate the Army's transformation to become a world-class organization based on its roadmap.