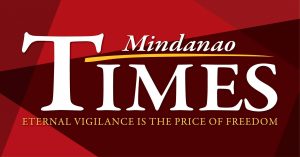 THE CITY government has discouraged walk-ins at the vaccination sites due to the rising COVID-19 cases. 
Meanwhile, a total of 102,359 individuals in Davao City have been inoculated with the first doses of three different COVID-19 vaccines as of June 8, 2021.
Dr. Joy Villafuerte, vaccination cluster head, bared this in her report during the regular Davao City COVID-19 Task Force meeting on June 8.
Of the 102,359 who got their first doses of Sinovac, AstraZeneca, and Pfizer vaccines, a total of 29,534 are frontline health care workers who belong to the Priority A1 of the national government's vaccination program, while 53,778 are senior citizens under the Priority A2 group and 19,047 are persons with comorbidities.  
Among the 29,534 medical frontliners, 20,310 received their first dose of the Sinovac vaccine while 8,559 got AstraZeneca vaccines, and 665 had Pfizer vaccines.
More senior citizens in the city were inoculated with the first dose of AstraZeneca vaccines with a total of 37,722 while 10,090 were injected with Pfizer vaccines and 5,966 received Sinovac jabs.
The first dose of the Sinovac vaccines was given to 11,825 persons with comorbidities while AstraZeneca and Pfizer vaccines were administered to 6,670 and 552 A3 individuals, respectively.
But Villafuerte said fewer Davaoeños availed of the second dose of the COVID-19 vaccines. Of the total 21,550 inoculated with the second dose, 20,679 came from the A1 priority group, 861 from the A2 group, and 10 from the A3 group. The first dose vaccination for A1 and A2 listed individuals started earlier while the A3 vaccination began about two weeks ago.
The city government opened on June 2 the city's biggest vaccination site at the Azuela Cove in Lanang, Davao City, which could cater to up to 1,000 recipients or 1,000 vaccines per day.
Dr. Ashley Lopez, City Health Office (CHO) acting head, in a previous Davao City Disaster Radio COVID-19 Alert program, said, "Hopefully dili mastop o mainterrupt ang supply nato so that makapadayon ta og mamaximize atong pagpabakuna (We hope our vaccine supply won't be stopped nor interrupted)." 
He also bared that the National COVID-19 Task Force promised to send more Sinovac, AstraZeneca, and Pfizer vaccines here.
Meanwhile, the City Government of Davao issued an advisory yesterday, June 9, saying that with "the alarming rise of Covid 19 cases in Davao City, we strongly discourage walk-ins at our vaccination sites. The long wait and crowding at the vaccination sites might put you at risk of being infected."
The advisory enjoined city residents to coordinate with their respective District Health Office for their vaccination schedule.
Contact the Davao City Vaccination Hotlines: Smart Hotline: (0961) 073 4965 / Globe Hotline: (0927) 022 9087 for more information.