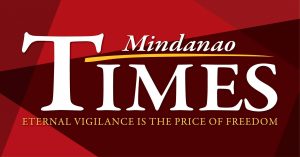 DAVAO del Sur Governor Douglas Cagas passed away on Thursday morning, June 10 due to complications of COVID-19, his family confirmed in an official statement posted on the Province of Davao del Sur Facebook page.
"It is with you our deepest sorrow that we announce the passing of Governor Douglas "Dodo" Cagas this morning, owing to COVID complications. He has joined his Creator in heaven.
He was the loving husband of Congresswoman Didi and father to Vice Governor Marc Douglas.
But not only that, he was also a brother, uncle, advisor, and friend to many. He was the father of Davao del Sur, a dedicated public servant, and his life is a wonderful inspiration to all.
Amidst his many battles, Governor Dodo's always loved to recited a passage from the Psalm of life: "lives of great men all remind us We can make our lives sublime And departing, leave behind us Footprints on the sands of time."
Governor Dodo has left many footprints in Davao del Sur that will be remembered for generations, and even more indelible footprints in our hearts."
As of 10 a.m. on Thursday, his body was then transported here to the city for cremation.
The governor was brought to MCDC last June 3.
According to the press release posted on the provincial government's website, Cagas received last May 16 his first dose of CoronaVac, the anti-COVID-19 vaccine developed by Chinese firm Sinovac, at his residence.
It added the governor qualified as a recipient of the vaccine because he was part of the vulnerable sector, particularly A2 or senior citizens. 
Cagas began his political career as an assemblyman in the 1980s, then as congressman from 1998 to 2007. He then served as governor of the province from 2007 to 2013, 2016 to 2019, and 2019 up to present.
According to the Department of Health-Davao, 401 new COVID-19 infections were reported in the region on June 9, bringing the total number of cases to 31,521 with 5,306 active ones, 25,027 recoveries, and 1,188 deaths.
Of the total, Davao City, which reported the highest COVID-19 incidence in Mindanao, tallied 18,835 cases, with 2,830 active ones, 15,215 recoveries, and 790 deaths.
Davao de Oro reported 2,314 cases, Davao del Norte 5,907, Davao del Sur 2,170, Davao Occidental 376, and Davao Oriental 1,919. (MindaNews)