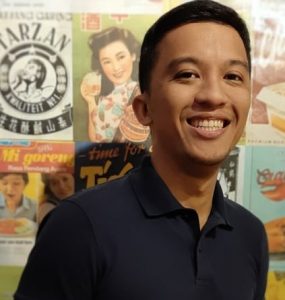 EARLIER this year, Fortnite announced a crossover with Street Fighter. It involved bringing fighting game icons Ryu and Chun-Li to the world of battle royale to wield guns instead of engaging in hand-to-hand combat.
The Street Fighter stint in Fortnite (although heavily cosmetic in nature like all crossovers characters in the game) seemed fun to me. It was a great way to introduce Street Fighter to a new generation of gamers. Being the big Street Fighter fan that I am, I felt I had to be in the game.
Unfortunately, I missed the crossover.
When I picked up the game, Ryu and Chun-Li were no longer available via the in-game store but that did not stop me from playing anyway.
Fortnite is easy to love. The game offers an immersive open-world experience and I especially love the thrill of loot hunting before engaging in combat. (Well, at least I enjoy it when I don't bump into an enemy who is also loot hunting.)
I carry a pickaxe by default and I can use it to mine materials for building forts, the game's defining feature and …my weakness.
Apart from using guns and weapons to take down enemies, Fortnite's signature defense mechanic is something that I am yet to wrap my head around. Maybe it's because I'm too lazy.
Building forts by assembling walls, staircases, floors, and roofs seem to require special skills–something that I don't have but so many Fortnite players already master. I see so many who can multitask building forts in the middle of a gunfight. It's quite impressive. I watched a Fortnite tournament on YouTube once. My jaws dropped.
Fort building instantly daunted me. I want to spend more hours playing the game, completing side missions, getting better, and customizing my hero, but I can only go so far. 
I'm lousy at building forts; toggling the controls puts me on a standstill and vulnerable to attacks from all directions. If I want to catch up with the rest of the 350 million players already good at the game (Fortnite was released in 2017), I need to double up on my fort-building training! That's going to take up so much time and I don't want to suffer trying.
That doesn't mean I'm dropping the game. I'm still playing Fortnite but I'm just not going to take it very seriously…I guess. I'm always on team rumble mode because it's a riot and I love everyone's flashy costumes!
When I play solo, I enjoy taking my time fishing, flying with my glider, catching fireflies, riding a boat, driving a car, crashing the same car, and getting caught in the storm. I'm late to the Fortnite party but who says there's a race?
(Join Jesse as he plays games in his Facebook Page: The Game Jay)
Jesse Pizarro Boga is a writer who has keen interest in media literacy, sustainability, and sci-fi. He enjoys bacon and burpees.