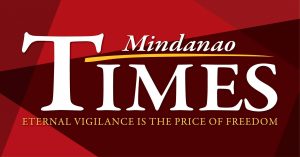 DAVAO City has overtaken Quezon City as the local government unit with the highest number of COVID-19 cases per day.
Dr. Guido David, a fellow of the OCTA Research Team, said in an interview with GMA, that Davao City recorded higher daily averages of new cases for the past week.
"Davao has 213 cases of COVID-19 per day, which is higher than the 207 cases a day of QC," said David.
David said that it is possible the infiltrated infected travelers are the cause of the rise of the virus in Mindanao.
OCTA Research first cited other areas in Mindanao that should be areas of concern due to the continued rise in COVID-19, and they are Cagayan de Oro, General Santos, Koronadal, Cotabato.
Davao City had a 54% increase in congestion in recent weeks. From 134 cases, the number has risen to 206 cases from May 31 to June 6.
As of June 8, 2021, Davao city recorded 244 new cases, with a total of 18,653 cases, of which 2,683 are active case. Meanwhile, the city also recorded 15,186 recoveries and 784 deaths.
This is the reason why the local government recommended that Davao City should revert to the Modified General Community Quarantine.
Mayor Sara Duterte earlier sounded off the alarm on the surge in cases after the temporary treatment and monitoring facilities (TTMFs) are running out of beds to accommodate new patients. In fact, they are scouring for new areas to establish isolation facilities. 
"Ang katong mga dili pa ma-accomodate sa TTMFs karon because waiting pa for vacancy, we are talking to a doctor's association on how they can assist us in guiding patients nga naa sa balay on what to do and unsa ang mga tambal nga kinahanglan nila in the event nga duna silay symptoms (We are talking to a doctor's association on how to guide patients who are quanrantined in their homes to determine what they need to do or the medicines they need to take if they have symptoms)," she said.
The city's TTMFs have a total of 2,027 beds. Of the number, 1,466 are fully occupied for isolation while the rest are being utilized for other cases that need quarantine.
The mayor also explained the reversion of Davao City to MECQ (Modified Enhanced Community Quarantine). "Ang MECQ nato was a product of the discussions of the Davao City COVID-19 Task Force and sa mga nakita nato sa occupancy sa atong mga (the occupancy rate of) TTMFs and hospitals," she said.
She said they are trying to find ways to avoid overwhelming the hospitals. "People should understand that we are doing this so that we will not overwhelm our health care system," she said.