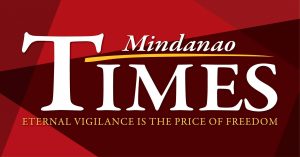 COMMUNIST rebel was killed and a high-powered firearm was seized by the 58th Infantry Battalion during an encounter at the hinterlands of Barangay Mimbuli, Salay, Misamis Oriental, on Monday.

The military identified the slain rebel as Elly Marianas Cabusog, alias Dariel, a member of Guerilla Front Huawei of the Sub-regional Committee 1 of the North Central Mindanao Regional Command (NCMRC).

He was a resident of Sitio Salahon of Brgy Alipuaton in Salay, Misamis Oriental.

1Lt. Jefferson Mariano, civil-military operations officer of the 58IB, said the encounter occurred at around 3 p.m as the soldiers responded to a tip-off from a concerned citizen about a group of armed men threatening them.

While scouring the encounter site, the troops discovered a male combatant who had been abandoned and left to die on-site of the battle, one M16 rifle, personal belongings, and assorted medical paraphernalia were also recovered.

Lt. Col. Ricky Canatoy, commanding officer of the 58IB, remarked, "Our relentless operations in the remote areas are meant to drive the NPA terrorists away from communities so they will not have the chance to disrupt the communities in peace, and avoid the prevalence of resource generation through crimes like extortion."

He then expressed his profound condolences to the family of the deceased NPA rebel. "Another life has been lost in the war against the failed ideology of the Communist NPA Terrorists (CNTs)."

He also urged the remaining NPA fighters to lay down their arms, return to the folds of the law, and avail of the government programs.

"I truly hope that a growing number of NPA rebels will now surrender and cease believing the lies and deceptions that have been placed in your heads. Do it for the sake of your own life and to avoid dying prematurely. It's still not too late. You still have the option of surrendering and returning to the folds of the law. Similarly, your Army will continue to work to safeguard the safety and security of everyone in the communities," he further said.

The body was subsequently transported to a funeral home in Salay, where he was given a decent and proper turn-over to his family.