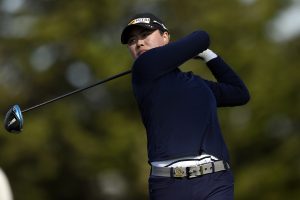 INTERNATIONAL Container Terminal Services, Inc. congratulated Ms. Yuka Saso for winning and being the first Filipino to win in a major golf championship that is probably one of the hardest to win the recently concluded 76th U.S. Women's Open golf championship at the Olympic Club in San Francisco, California.
In a statement bared, her ICTSI family thanks Yuka for the pride and joy she gives the country.  We likewise commend her for her hard work, perseverance and dedication to training, and most especially for remaining humble despite her recent successes.  She is and will continue to be a role model for the golfing community.  May she also serve as an inspiration to our Filipino athletes in breaking through internationally.  ICTSI will continue supporting Yuka in her golfing career, and we look forward to more victories. Incredibly well done, Yuka!  We at ICTSI and the country stand solidly behind you.
The 19-year-old Saso is the first golfer from the Philippines to win a major, after beating Japan's Nasa Hataoka in a sudden death playoff.