TAGUM CITY — The unity of the Moro Tribes was highlighted in this year's edition of the annual Pakaradyan Festival, which kicked off in elaborate ceremonies held at the Tagumpay Theatre of the Tagum City Historical and Cultural Center.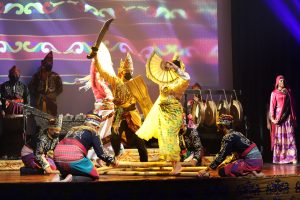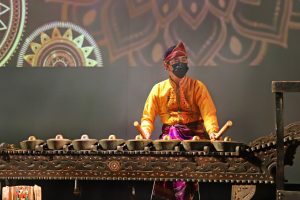 The award-winning Madayaw Cultural Ensemble regaled both the live and online audiences with their exquisite execution of well-known Moro Dances, executed through a live kulintangan accompaniment.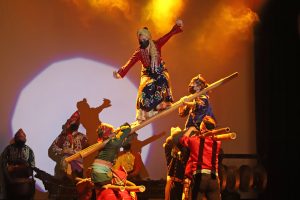 The festival, which is now in its 15th year, is the annual gathering of the five Moro Tribes of Tagum, which are the Kagan, Iranun, Tausug, Maguindanaon and Maguindanao.

In his speech, Mayor Allan Rellon rallied the Tagumenyo Moros to sustain their unity, especially in the midst of the pandemic.

The current COVID-19 pandemic reduced this year's festivities, with only 150 guests being invited to watch the kick-off program inside the 1,000-seater theatre. This year marked the second time that the festival is being held virtually.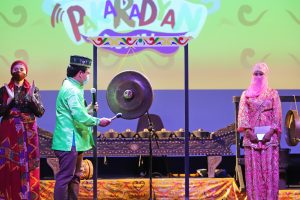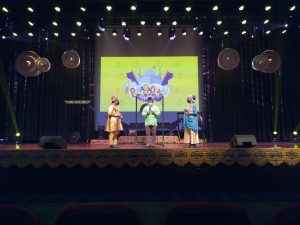 The show, streamed live on the leading Facebook pages of the City Government of Tagum, also showcased cultural performances of Maranao and Kagan cultural masters, students from the Special Program for the Arts of Tagum City National Comprehensive High School, the Moro Youth of Tagum, and Muhammad Nassefh Macla who delivered his thought-provoking poem entitled "Mujahideen."

The award-winning Tagum City Chamber Chorale also performed their rendition of John August Pamintuan's Ummah Sallih, a traditional Molbog chant with some lyrics coming from the text of Qur'an.

Video presentations documented by the City Information Office also showcased the Moro Culture, including documentaries on natuk and linikin, two of the well-known Kagan delicacies, the importance of agong, and preparation of traditional Kagan coffee.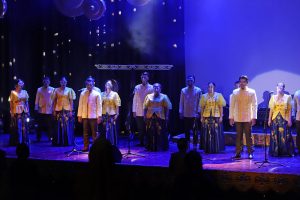 Several activities were lined up this June 2021 to mark the celebration of Pakaradyan. These include the annual Kulintangan Competition and the Spoken Poetry Competition. A webinar on the morality of vaccines from the perspective of Islam is also set.

Capping off the month-long festival will be historical lectures on Kawin (the traditional Kagan wedding) and the distinction between Moro and Muslim terminologies. Louie Lapat/CHCO.(By: Tagum City Information Office)