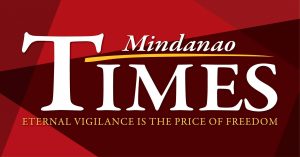 A BPO company recorded 403 positive COVID-19 cases out of 1,000 personnel tested,according to a City Health official.

Dr. Marjorie Culas, assistance city health officer, confirmed on yesterday's " Usapang Pangkalusugan" virtual presser, that the contact center firm had a positivity rate of about 40%.

"Adunay usa ka BPO company nga ang ilang surveillance 1,000 tested, naa kitay 403 nga nag positive that is very very high already. Pataas ang kanilang positivity rate that's why we are really forced to lockdown the establishment kasi talagang surge siya within the workplace ang nangyari sa kanila," Culas said.

But, Culas did not name the BPO company that was placed on lockdown.

A few days ago, the city government ordered three more call centers to be placed on lockdown as the number of COVID-19 cases in these working places increased in the last week.

The latest number will bring the number of call centers placed on lockdown to five, said Dr. Michelle Schlosser, the focal person of the City Inter-Agency Task Force on COVID-19.

"We will serve the letter of containment strategy today (Tuesday to the three call centers)," Schlosser told TIMES as the city government has stepped up its efforts to arrest the spread of the virus. The letter serves as the formal order to temporarily cease operations.

The city government has been ramping up the testing of individuals categorized as vulnerable sectors, particularly those working in large business establishments, government offices and public places like public markets.

Among those who were tested last month were drivers of public utility vehicles and delivery services.

Schlosser, however, said the length of the lockdown will still depend on the evaluation of the experts as three other companies are still being evaluated to determine if there is a need for them to temporarily cease operations.

The first call center, or business process outsourcing company, was ordered to stop operations on May 27, followed by the second one four days later, she added.

Based on the data from the agency, in just a week between May 23 and 29, the eight call centers yielded 142 positive cases among their employees as they contributed to the increase in the number of cases in the city. However, Schlosser has yet to provide the actual number of employees who were tested for the virus, as well as the total number of employees of these eight call centers.