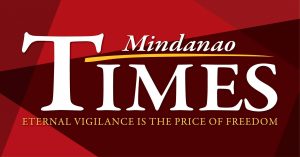 MORE THAN 2,000 violators were caught in the first 48 hours of the implementation of the modified enhanced community quarantine in the city beginning June 5.

Based on the records of the Davao City Police Office, 347 were arrested for violating the curfew, 296 for physical distancing, 589 for not wearing face mask, and 822 for non-wearing of the face shield, three for non-essential travel, and 55 pillion-riding without barrier.

Col. Kirby John Kraft, Davao City Police Office director, reminded the public that a strict implementation of the quarantine measures continues as the city shifts into modified enhanced community quarantine until June 20.

"Because there is still quarantine, there are restrictions of movement," Kraft said.

The police also filed 77 cases against the violators.

Currently, there are 44 quarantine control points manned by the police and Task Force Davao in the different areas in the city, mostly located near wet markets.

"If going outside houses is not essential then don't go out since our unseen enemy is still there," he added.