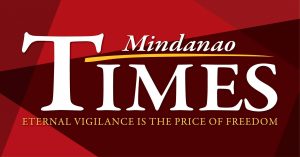 A TRAFFIC enforcer was arrested in a buy-bust operation conducted by elements of Talomo police in Palanca Village, Matina Crossing, at 5:45 p.m. on June 4.

The suspect was identified as Djan Labor Escoton, 42, an active personnel of the City Transport and Traffic Management (CTTMO) assigned at the Relief Bridge in Matina.

Maj. Sean C Logronio, the Talomo Police Station commander, said Escoton was considered a high-value target under the police and Philippine Drug Enforcement Agency (PDEA) XI watchlist.

Recovered from the suspect's possession were three sachets of suspected shabu; the P2,000 buy-bust money; and a cellular phone that was used for his illegal transaction.

The drug evidence had an estimated street value of P14,000.

Logronio said the recent arrests of drug personalities in the city should serve as a stern warning to those involved in the illegal drug trade to stop or face the consequences of their actions.

"Yesterday's excellent result was another great example of the fast paced team work conducted by our intelligence operatives who work tirelessly to identify, investigate and pursue criminals," he said.

"They are not welcome in our community and I appeal to anyone who holds information of anyone who is still engaged in drug selling to get in touch with us immediately," he added.

The arrested suspect is now in the custody of the Talomo Police Station for violation of RA 9165 (Comprehensive Dangerous Drugs Act of 2002).

This was the second time a traffic enforcer was arrested in a drug-related incident. In February last year, Reynaldo Deiparine, also assigned at the CTTMO, was arrested in a raid of a drug den. The drug den was supposedly operated by a son of a former city councilor.