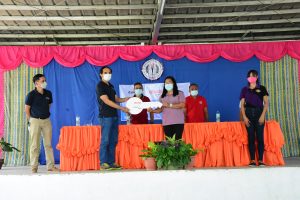 DAVAO Light turned over its 4th Electrical Laboratory (e.Lab) project in Panabo, Davao del Norte to Don Manuel Javellana Memorial National High School last May 21, 2021.

The e.Lab project aims to help schools, especially in the implementation of Senior High School (SHS), that students under the Technical Vocational Track (TVT) would be exposed to practical learning skills on Electrical Installation and Maintenance (EIM). Davao Light hopes that these students who acquired the skills can use this as a means of livelihood and promote electrical safety in their own homes.

"I would like to extend my gratitude and thanks to Davao Light for this project… It is a great blessing for the school, it also is a challenge for the faculty – that they may be able to encourage learners to spark interest in the field, foster the donation, and encourage both learners and teachers to take part in exploring this field," said Javellana Memorial NHS Principal Edarlina Bitang.

Avelino Bitang, Department of Education (DepEd) Panabo City Public Schools Divisions supervisor, added that the e.lab project opens more opportunities for learners especially for practical and hands-on learning. While face-to-face classes are yet to resume, learners cannot fully utilize the facility. Mr. Bitang urged the faculty that it would be a great time to enhance their theoretical and practical skills to entice learners to take the program.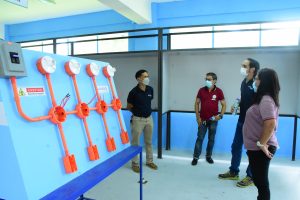 Davao Light Panabo Manager Engr. Paul Michael Cazar said in his message that "The facility donation is in preparation for the face to face or blended learning that we hope will happen soon. Davao Light would want to equip the school ahead of time so that it will be ready with the facilities by then and hopefully can cope better with the lost time through actual or hands-on skills training." He also thanked the School Principal and all educators for their leadership, dedication, hardwork and for ensuring that the young learners acquire the skills they need to prepare them for a bright future ahead.

A total of 38 e.Labs have been installed in public schools all over the franchise area of Davao Light, 10 of which are in Davao del Norte.