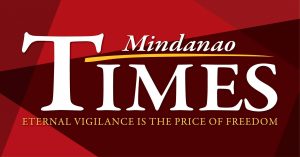 THE NEW classification that puts the city under the Modified Enhanced Community Quarantine (MECQ) is compelling inbound airline passengers to submit a 48-hour negative reverse transcription-polymerase chain reaction (RT-PCR) test result, instead of the usual 72-hour result, an airport police official said.

Police Lieutenant John Marc Yap, Aviation Security Unit 11-Police Community Relation officer, said that inbound passengers need to submit negative RT-PCR results taken 48 hours before their flights and other required documents before they are allowed to leave the airport.

"They really need to present (negative swab test results)," said Yap in a phone interview yesterday, pointing out the results are necessary even if the passengers are on their way to other areas.

On Thursday, the Inter-Agency Task Force for the Management of Emerging Infectious Diseases approved the request of Mayor Sara Duterte to place the city under MECQ because of the rising number of daily COVID-19 cases (see related story).

He added that the Department of Transportation also limited flights to only 30% of their capacity.

Those coming from other countries with travel restrictions, even if they present negative RT-PCR, are also required to quarantine for 14 days as the government is imposing control on the entry of inbound passengers.

Yap urged inbound passengers to ensure that their test results and other necessary documents, including the Safe Quick Response (DQR) code, are in order so that airport checking will be smooth.