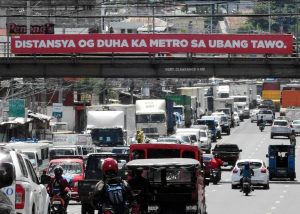 THE Inter-Agency Task Force (IATF) for the Management of Emerging Infectious Diseases approved the request of the city government to place the city under Modified Enhanced Community Quarantine (MECQ) classification starting June 5.

Although under IATF Resolution No. 119, the classification will only be until June 20 contrary to the request of the city government to extend it until June 30, Regional Director Alex C. Roldan of the Department of Interior and Local Government said the order can be extended.

"An evaluation can be made before that date (June 20) to determine if it (classification) needs to be extended," Roldan told TIMES in a private message.

This is the first time the city is placed under MECQ because it immediately transition from Enhanced Community Quarantine, its classification between April 4 until May 16, 2020,to General Community Quarantine until June 30, 2020. On July 1 until November 19, 2020, the city was placed under Modified Community Quarantine, but was reverted to GCO starting November 20, 2020 until Friday.

On WEdnesday, Mayor Sara Duterte requested the IATF to place the city under MECQ after reports of an increasing number of daily COVID-19 cases.

Under MECQ, which is stricter than GCQ, movement of people is limited only to access goods and essential services, as well as work. Those who are below 18 and over 65 and those with comorbidities, except when necessary, are required to stay at home.