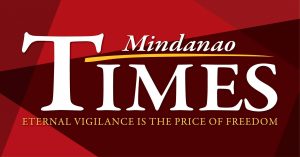 THE military reported that 18 members of the New People's Army in Davao del Norte and North Cotabato either surrendered or were arrested during the past two weeks.

These incidents, said Major General Ernesto Torres Jr., 10th Infantry Division commander, were manifestations that their supporters lost their trust on the movement and were results of the local peace initiatives of the local government units and the military.

"It is very clear that our programs and services in the government are being felt and heard even to the farthest hinterlands inside Agila Division's area of responsibility," Torres said.

On May 29, eight members of Guerilla Front 55 and Sub-Regional Guerrilla Unit (SRGU) surrendered without firearms to the 56th Infantry Battalion in Barangay Palma Gil in Talaingod, Davao Del Norte.

On June 1, another member of the group surrendered with his rifle to the 56th Infantry Battalion under Lt. Col. Norman Valdez.

About a week earlier, soldiers of the 39th Infantry Battalion arrested seven members of the outlawed group after a series of encounters in Brgy. New Israel, Makilala, North Cotabato. A day later, two members of the group also surrendered.

The group also yielded nine firearms and other war materials.