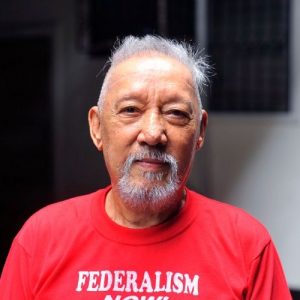 Attention: Catholic Filipinos

"EACH day offers us a new opportunity, a new possibility. We should not expect everything from those who govern us, for that would be childish. We have the space we need for co-responsibility in creating and putting into place new processes and changes. Let us take an active part in renewing and supporting our troubled societies. Today we have a great opportunity to express our innate sense of fraternity, to be Good fermenting greater hatred and resentment. Like the chance traveler in a parable, we need only pure and simple desire to be a people, a community cons gist and tireless in the effort to include, integrate and lift up the fallen. We may often find ourselves succumbing to the mentality of the violent, the blindly ambitious, those who spread mistrust and lies. Others may continue to view politics or the economy as a view arena for their own power plays. For our part, let us foster what is good and place ourselves at its service." (Pope Francis, "Fratelli Tutti on Fraternity and Social Friendship", 2020)

Our recently launched book titled "Hal Our Sick Society", we call our Christian Filipinos and Churches to abandon their vigilant postures, and be activists like our Lord Jesus Christ as "peaceful revolutionaries" in the renewal of our people and society. Modesty aside, this validates the saying that "Great minds travel on the same path".
To further show to our readers the parallelism of our book cited above and Pope Francis 'Encyclical Letter mentioned earlier let me quote below Shared Vision from Pope Francis' recent "Letter":
"As I was writing this letter, the COVID-19 pandemic unexpectedly erupted, exposing our false securities. Aside from the different ways that various countries responded to the crisis, their inability to work together became quite evident. For all the hyper-connectivity, we witnessed fragmentation that made it more difficult to resolve problems that affect us all. Anyone who thinks that the only lesson to be learned was the need to improve what we are already doing, or to refuse existing systems and regulations, is denying reality."
In our book's Foreword, I wrote: "Crisis is an opportunity for greatness'. The Covid-19 pandemic that continues to rampage the world even up to this writing has also its positive side. The long days house quarantine gave this senior plenty of time to reminisce, analyze current events, think of the future, and write essays. This book is the result of our family's humble undertaking for the enlightenment of other families. Clearly, disruptive happenings are trying times which have definitive contributions. This is a good lesson to learn/." In our book, I wrote: "W humbly propose DREAM Philippines as our Shared Vision: "A Nation of God-Loving and Healthy People, United in Diversity, with Full Democracy, a Diamond-Shaped Humane, Just and innovative Society, Sustainable Prosperity and Lasting Peace."
On the other hand, Pope Francis' "Letter" laments: "In this world that races ahead, yet lacks shared roadways (or common vision), we increasingly sense that 'the gap between concern for one's personal well-being and the prosperity of the larger human family seems to be stretching to the point of complete division between individuals and human community… It is one to feel forced to live together, but somehow entirely different to value the richness and beauty of those seeds of common life that need to be sought out and cultivate".
Obviously, all our previous revolutions in the country were not able to heal and transform appropriately our sick Philippine Society due to lack of Shared Vision in our journey to nationhood.
In the same vein, we have a troubled world due to the same reason. Of course, another reason why Christian societies on earth are wanting is also because, another reason why Christian societies on earth are wanting is also because most Christians are not authentic Christians or "peaceful revolutionaries" like our Lord Jesus Christ. They are mostly vigilant but not activists. They are comforted without boldness and passion in missionary zeal!
Pope Francis' concluding paragraph in his 2020 "Letter" states: "In these ages of reflection on universal fraternity, I felt inspired particularly by St. Francis of Assisi but also by others of our brothers and sisters who are not Catholic: Martin Luther King, Desmond Tutu, Mahatma Gandhi and many more. Yet I would like to conclude by mentioning another person of deep faith who, drawing upon his intense experience of God, made a journey of transformation toward feeling a brother to all. I am speaking of BI Charles on de Foucault".
In our book, I credited some of those people. I strongly believe that they are on the paths to brotherhood and to God.
Our prescription in our book is Real Social Transformation. Pope Francis' prescription in his "Letter" is global brotherhood to address our troubled society/societies. Hopefully, both will be the unifying forces of our various institutions. However, only through activism can we succeed in these challenging reformations.