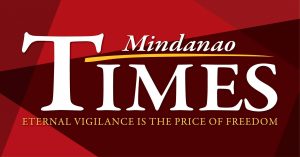 THE CITY government is expecting more vaccine doses from the national government so it could sustain its inoculation program, said Dr. Ashley Lopez, acting chief of the City Health Office, on Wednesday.

Lopez said the National COVID-19 Task Force promised to send more vaccines this coming weekend as the city also received 6,000 doses of Sinovac vaccines recently.

On Tuesday, the city government opened its vaccination site at the Azuela Cove in Lanang which can accommodate 1,000 recipients a day.

"This is actually so far the biggest vaccination site nga atong na-establish," Lopez said as he hoped that the program will not suffer delay due to the unavailability of more vaccine supply.

Lopez added that the operations of the vaccination sites will not be continuous. "We need to disinfect. Kinahanglan nato sila ipahulay. Dili na pwede na whole month nga operation kay
dapat naa silay interval at least one week for disinfection apil napud break sa atong staff," he said.

At present, the city government is inoculating those with comorbidities, among them those with chronic respiratory disease and infection, cardiovascular disease and other illnesses.