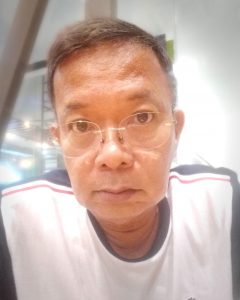 "WHAT can one do, now that it's almost MECQ? It's useless to whine, instead use the time… to see what's outside without venturing out. No need to cry, all you need is Wi-Fi."

And that without a doubt, is why I suck at and will never ever dabble in poetry. Despite my poor form and delivery, I sincerely hope everyone got the message though, because who can deny that having the internet today is not only convenient but important as well?
Who knows, if the quarantine and lockdown continue and things eventually break down (simba ko), the internet and being online might as well be our only eyes to the world outside.

While many years ago, only a privileged few may have had access to it, the exact figures of people who do have internet access at the present time, might as well fall in the category of "too many to count".

Thinking about it, what a wonderful spyglass this internet thingy can be, especially if you have to forcefully confine the population inside their homes because of a raging bull of a virus that is roaming the streets. With all of that out of the way, the only thing to do now is to pray that our Wi-Fi remains strong.

Other than being an unfathomable source of information, they be useless or not, the internet can likewise be another fountain of unlimited entertainment as well. I do not mean those heavy documentaries; variety shows, films and movies on Netflix and HBO. These are the real McCoy when one thinks of entertainment.
I refer to online posts and subsequently all the goings-on inside comments and remarks which practically thrive in any thread that you happen to come across. It is here where one can say, reality is truly more fascinating than fiction.

In one particular news bit for example, it had been reported that a crafty pinoy has finally built, from the ground up, our first ever Filipino sports car. Naturally, comments and reactions slowly stream in. They start slow like light rain showers, then eventually graduate into a heavy downpour.
The congratulatory messages come first of course, but then, these are followed closely by negative comments too, as rebuttals to the former.

In all, one can interpret this as healthy repartee in action, but wait, there's more! The more entertaining segment happens when the two sides begin to heat up and fight among themselves. Because of these types of online conflict, a special meme has indeed been born and like special sauce, it has always been generously applied. "I'm bringing the popcorn."

As a close friend once said, social media might as well be the Westworld of the real world, the ant farm where the only dull moment for any sociologist is when they momentarily choose to look away.