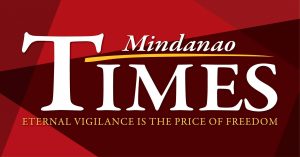 THE CITY government has extended the lockdown of the Sanggunaign Panlungsod building until June 13 following the report that 44 employees assigned to the offices in the building were infected with COVID-19 virus.

Dr. Michelle Schlosser, City COVID-19 Task Force focal person, said the recommendation to extend the lockdown came from the City Health Office. The lockdown was initially until June 8.

"We have 44 (cases) when we had swabbing at SP. Medyo marami kasi yan for us not to extend the lockdown of the establishment," said Schlosser in a press statement..

The city government reported that said the employees were part of those who were made to undergo testing from May 29 until 31.

"We have completed the swabbing at the Sangguniang Panlungsod. During the Friday, Saturday, Sunday swabbing, we were able to swab a total of 1,083 employees and out of those 1,083, 44 came out positive," Dr. Ashley Lopez, City Health Office (CHO) acting head, said during the Covid-19 Alert Program of the Davao City Disaster Radio.

He said most of those who were infected were from the offices at the ground floor of the building like the City Assessor's Office, City Treasurer's Office, and the City Civil Registrar's Office.

"Kadaghanang kaso naa sa City Assessor's gikan. We also have four cases from the City Treasurer's Office," he said, adding that the employees have been placed on isolation as offices in the building will be disinfected.

The city government has placed the building on a weeklong lockdown that will end on Monday. It has also advised those who have transactions with offices within the building to do these transactions in the district offices.

The public can also contact the offices through these contact details: City Civil Registrar – Marriage concerns: 0939-970-8746; Death concerns: 0922-474-8466; Legal and correction concerns: 0943-407-5590; Birth Concerns and other civil registry concerns: 0966-421-4058 / 0939-621-2725 / 0933-420-4481 or email at lcr@davaocity.gov.ph and official FB Page: Davao City Civil Registrar's Office-CCRO

City Treasurer's Office Payment Helplines – 0933-216-5537 / 0995-199-0785 or Records: Mary Ann Ador (0932) 275 3376; Occupational Permits: Carlita Diagbel (0907) 904 8567 / (0907) 067 1890 / (0930) 818 8375; Special Mayor's Permit: Jennyrose Amoguis (0948) 366 2904; Business Permit related concerns: Josephine Cahilig (0961) 432 5304; Other Concerns: Maria Tabao (0947) 766 0628 / Rose Japson (0932) 763 7248 / Marco Maglana: (0933) 813 1808, (0996) 919 4780

Business Bureau – busbureau@davaocity.gov.ph

City Assessor's Office – 0933 616 7014; Email: casso@davaocity.gov.ph; Official FB Page: Davao City Assessor's Office.