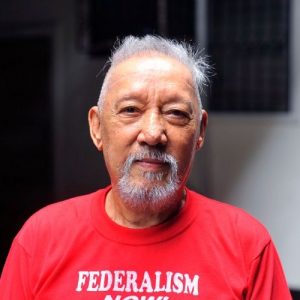 "IN CATECHESIS too, w have discovered the fundamental role of the first announcement (proclamation) or Kerygma, which needs to be the centre of all evangelizing activity and all efforts at Church renewal… On the lips of the catechist the first proclamation must ring out over and over: 'Jesus Christ love you; h gave his life to save you, and now he is living at your side everyday to enlighten and free you'" "(Pope Francis, "The Joy of the Gospel", 2021).

The above underlining is mine. Pope Francis added: "This first proclamation is called 'first'— in a qualitative sense because it is the principal proclamation, the one which we must hear again and again in different ways, the one which we must announce one way or another throughout the process of catechesis, at every level and moment.
For this reason too,: 'the priest-like every other member of the church'-ought to grow in awareness that he himself is continually in need of being evangelized."
Every Christian should be an evangelizer because we are mandated to spread the Good News – the Gospel. And as a spreader of the Word of God, our Kerygma or first proclamation or announcement must be that "Jesus Christ loves you: He gave His life to save you; and now He is living at your side every day to enlighten and free you". Yes, our Lord Jesus is "the way, the truth and the life". The truth, no doubt, is liberating.
In pursuing our mission of evangelization, we must do this with joy, passion and boldness so that we will be effective instruments of love and peace. Let the joy of the gospel" penetrate one's being and fill his/her body and soul extraordinary happiness. Hopefully, his/her spirit will be "on fire" to embark in sharing with others the Good News.
Again from Pope Francis, those "who encounter Jesus and accept his offer of salvation are set free from sin, sorrow, inner emptiness and loneliness. With Christ, joy is constantly born anew. In this Exhortation I wish to encourage the Christian faithful to embark upon a new chapter of evangelization marked by joy, while pointing out new paths for the Church's journey in years to come."
Undoubtedly, we currently have a topsy-turvy world, rampaged by COVID-19 pandemic. However, there is a more "deadly virus" that threatens mankind. Pope Francis warns us: "The great danger in today's world, pervaded as it is by consumerism, is the desolation and anguish born of a complacent yet covetous heart, the feverish pursuit of frivolous pleasures, and a blunted conscience. Whenever our interior life becomes caught up in its own interests and concerns, there is no longer room for others, no place for the poor.
God's voice is no longer heard, the quiet jouy of his love is no longer felt, and the desire to do good fades. This is the very danger for listless. That is no way to live a dignified and fulfilled life; it is not God will for us, nor is it thee life in the Spirit which has its sources in the heart of the risen Christ." This is the characteristic also of our very sick predominantly Christian society described in our recently launched book titled "Heal our Sick Society".
We said this before and there is no harm repeating it: "We Christian Filipinos badly need re evangelization to address appropriately our social sins and achieve double authentic liberation of our people and nation. When will Christian Filipinos and their Christian churches wake up to this reality and do the needful in this regard?"
Hopefully soon, because our people, particularly the poor, are in great misery. The supposedly "Church of the Poor" and its "Preferential Option for the Poor" are missing in action in our spiritual battle for Real Social Transformation! Fear of change seems to paralyze our Church.
Let the words of Pope Francis be our concluding statement of this article: "Let us go forth to offer everyone the life of Jesus Christ— I prefer a Church which is bruised, hurting and dirty because it has been out on the streets, rather than a Church which is unhealthy from being confirmed and from clinging to its own security.
I do not want a Church concerned with being at the centre and which then ends by being caught up in the web of obsessions and procedures. If something should rightly disturb us and trouble our conscience, it is a fact that so many of our brothers and sisters are living without strength, light and consolation born of friendships with Jesus Christ, without a community of faith to support them, without meaning and a goal in life.
More than by fear of going astray, my hope is we will be moved by fear of remaining shut up with structures which give us a false sense of security, within rules which make us harsh judges, within habits which make us feel safe, while our poor people are starving. Jesus does not tire of saying to us: 'Give them something to eat'" (Underlining mine). Very well said Pope.