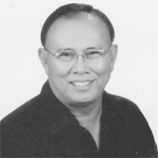 THIS early it is already apparent that there is a new battleground for politics in the country, be it for the local or national level.
While prior to the 2016 elections the political arenas are usually the mainstream media, town halls and group discussions, and the airwaves using broadcast facilities, today all the earlier-mentioned venues already pale in comparison with the various emerging platforms of the social media such as Facebook, Messenger, Instagram, Twitter and others.
In the social media as battleground, any political organizations and individuals desiring to express his/her opinion on a political personality or issue can still have an almost unabridged freedom to use any kind of language for or against a political personality of those aspiring to be one, as well as the issue he/she is espousing.
Yes there are strong efforts to institute some kind of regulations in the use of social media so the language can somehow be toned down. But so far all of these are mere talks just yet. Some sectors are vehemently showing opposition to the move as they aver this will effectively curtail their freedom of expression as provided for in the Constitution.
So, for now we continue to hear, see and read posts in social media platforms chastising this and that politician using the most vulgar of language and the most scathing words against the subject person. So rubbish are their words that any well-cultured social media enthusiast could feel like puking.
Of course reactions vary depending on one's own personal bias for or against the subject politician. Or issue.
However, we have our doubts as to how effective can the authorities, specifically the Commission on Elections (COMELEC) in instituting regulatory measures on the use of social media for political purposes. We are not sure if we have an enabling legislation to serve as basis for any COMELEC-initiated prohibitions.
Meanwhile, depending on our own biases, the social media platforms are still the easiest way either to destroy or build a person. What with almost everybody having the gadget that allows access to it.
*****************************
And talking of social media, it could be an effective tool for the authorities to find out whether the people are really compliant with all the health protocols issued to stem down the upward trend of the global pandemic.
Yes, it is easy because nowadays despite the people's knowledge that there are existing restrictions imposed by the government, such as limiting of mass gathering, travelling outside residences or to other areas in the region, picnics, social distancing and the likes, those involved do not seem to have any qualms at all in posting their bonding activities in all social media platforms. This, even if they know that what they are doing is clearly in violation of the protocols.
In other words, if the authorities are really serious in running after the violators if only to show them that the government really means business, then they can just scan their cellular phones and check on the various platforms to find out who the violators are and where they could be possibly traced. Through the social media platforms the authorities can also identify as well as locate the addresses of the establishments catering to the violating public even as the government can also be guided where to find the bigger violators – the establishments themselves.
***********************
It's really been unfortunate for Davao City these days. Imagine, we are supposed to be in the midst of summer. Yet, our city is instead placed in the vortex of an almost continuing bad weather situation. It is very much unlike the Davao City of several years ago when we pride ourselves claiming that while we have plentiful rainfall we are never badgered by typhoons and destructible floods.
Today however, is a totally different story. Sudden rains coupled with relatively gusty winds, make almost every low-lying area in the city submerged in flood waters. Yet the city has been dubbed as one of the country's fastest growing localities. Growth in what sense? In our city' gross domestic product? In terms of our changing landscape? In our rising skyline? In our ever increasing population? In the number of informal settlers? All of these may be true. But the reality is that our local government has not been able to match the growth in all levels we have mentioned with the requirements needed to meet the demands of such development.
Our drainage system as well as catchment areas for water are not enough to satiate the growing number of residential as well as industrial/commercial subdivisions disposing of such excess water. We have not provided spaces to accommodate rain as well as waste water that could not be absorbed by the soil when so large areas are covered with cement or asphalt after these are used as flooring of residences and commercial or industrial buildings.
Our nice looking roads and highways have also taken a huge chunk of areas that could seep water after these were expanded twice or thrice its former width.
We do not have even a single pumping station that we can use in pumping water out to prevent its overflows of our rivers and creeks. And worst of all we have yet to find a way to make Davao City even just a little above sea level.
We are indeed one big flood-prone area in this part of the country. Is this our trade-off with development?