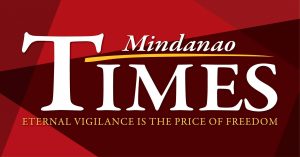 THE MILITARY has downplayed the ambush of the New People's Army (NPA) on its unit on Sunday in Davao Oriental.

Major General Ernesto Torres Jr., 10th Infantry Division commander, branded the NPA attack as a mere tactic to recruit new members to recover from their losses.

"The few remaining terrorist rebels just wanted to project strength by conducting terrorist acts even with their already weak force to show that they are still a force to reckon with," Torres said of the attack that wounded a soldier when the NPA group waylaid soldiers of the 66th Infantry Battalion along Sitio Punta Tagawisan, Barangay Badas in Mati City on Sunday.

Aside from recruiting new members, the attack was also meant to generate resources to sustain their campaign, he said, adding that the outlawed group has continued to lose members as many of them have decided to return to the folds of the law following the implementation of key peace and development programs.

Based on the report, about 10 NPA members strafed a vehicle of the soldiers, resulting in the injury on one of them who was immediately brought to the Davao Oriental Provincial Hospital for treatment.


A team of soldier was also deployed to run after the armed group.

The attack angered Mati Mayor Michelle Rabat who immediately condemned it.