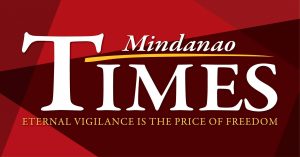 MEMBERS of the Maa City Jail security team collared a woman who tried to sneak shabu into the detention facility by passing it as part of a vegetable soup, or "law-uy," on Friday.

Jail Inspector Edo Lobenia, Bureau of Jail and Management Penology 11 spokesperson, said the woman, Jinky Villaragot, was arrested during the regular jail visitation schedule.

Based on the jail report, the woman tampered a ginger and inserted shabu into by wrapping it with electrical tape. It then was placed in the soup she was bringing with her inside the jail. Unfortunately for her, the jail security team found out about it and immediately handcuffed her.
The jail report said the shabu had a value of P60,000.

Although the jail agency has been implementing lockdown due to the COVID-19 pandemic, Lobenia explained that relatives of those who were detained requested for face-to-face visitation schedules and during these periods, only food stuff and prescription medicines were allowed.

The report added that the seized shabu would be brought to the Philippine Drug Enforcement Agency 11 and criminal complaints were still being prepared against the woman.