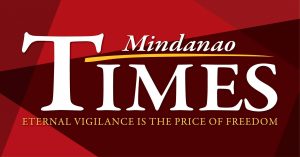 A SOLDIER was injured when a vehicle and his colleagues were riding was ambushed by alleged members of the New People's Army yesterday in Barangay Badas, Mati City, Davao Oriental

Mati City Mayor Michelle Rabat condemned the incident, saying it was unfortunate and that it "brings to light the fact that armed struggle is not the way to bring peace and development to our city, to our people.

However, Rabat said the incident was isolated even as she assured residents of the city that her administration "is doing its best to counter the possible adverse effects this incident may bring to our city's economy."

"Rest assured that the police and the military, with the support of the local government, are doing their best to prevent similar incident from happening again," she added, urging the public to remain calm and vigilant.

The incident resulted in a two-hour traffic gridlock as law enforcers immediately went to the area to continue investigation.

Based on the initial military report, members of the Alpha Company of 66th Infantry Battalion were heading to Banaybanay when five NPA rebels waylaid them.

The injured soldier, who was not identified in the report, was immediately brought to a nearby hospital.