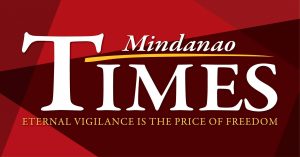 THE GOVERNMENTS of Davao City and the Island Garden City of Samal (Igacos) in Davao del Norte have restricted the holding of activities to curb the rising number of daily COVID-19 cases.
On Saturday, the regional office of the Department of Health said the region registered 296 new COVID-19 cases, bringing the active cases to 2,796. Of the new cases, 198 were from Davao City, 55 were from Davao del Norte where Igacos is part of, 20 were from Davao del Sur, 12 were from Davao de Oro, and 11 were from Davao Oriental.
Mayor Al David Uy of Igacos yesterday ordered the suspension for two weeks of all resorts, either beach or inland, starting on June 1 "due to the continuous surge" of COVID-19 cases in the city and nearby areas.
Uy noted that based on the report of the city government, the increase in the number of cases in the city was "due to the conduct of events, transmissions in the market, workplace and such other areas. Thus, to prevent the same from turning into full-blown community transmission, it is imperative for the City Government to institute preventive measures."
Those who have confirmed bookings and approved tourist quick response codes are cancelled as pre-bookings are stopped.
In response to Uy's order, the regional office of the Department of Tourism said it is a "precautionary measure established by" Igacos government "to control possible surge of COVID-19 cases in the island."
It said it respects the decision of the local government unit as it pointed out that it would affect about 130 establishments.
On Friday, the Davao City government placed the entire Sangguniang Panglunsod building under a weeklong starting today.
The lockdown of the building followed the order of Mayor Sara Z. Duterte to stop all gatherings, particularly in government offices and similar activities to help fight the pandemic.
Duterte's order, Executive Order 31, also prohibits face-to-face non-essential events and non-emergency activities like training and seminars. The mayor, in her order, said that these undertakings must only be done on online platforms.
In her radio interview, Duterte blamed these events as among those that contributed to the increasing daily number of infections in the city.