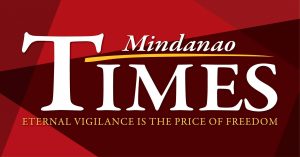 PEACE advocate groups have appealed before the House of Representatives to pass the bill that seeks to extend the life of the Bangsamoro Transition Authority (BTA) for another three years until 2025.
In a letter to Speaker Lord Allan Jay Velasco on May 27, the group said needs to pass the proposals before it adjourns on June "is of paramount importance because there is no any other time left, but now, to precisely do this before the holding of the 2022 synchronized national and local elections."
On March 18, the same groups also submitted to President Rodrigo Duterte about one million signatures to certify the congressional proposal as Congress to expedite its passage into law.

The groups said that extending the life of the BTA for another three years was necessary because not doing so, "will plunge the Bangsamoro Autonomous Region in Muslim Mindanao (BARMM) into a political interregnum."

"It (the non-passage of the proposal) could put to waste all the time, the resources and the efforts invested on the peace process which is aimed at ending the bloodletting that has pestered Mindanao and its Islands, within a period already spanning five decades, and which has already claimed so many lives and shattered so many dreams," they added.

They added that without extending the lifespan of the BTA, in the absence of the Electoral Code for the region, might cause "a dangerous political hiatus and confusion, which could be subjected to the dubious workshops by those who wish the peace process to fail and those who gain from the prevailing status quo."

They also urged Velasco that, while the lawmakers are debating on the bill, to request the President to certify it as urgent as well as "facilitate the succeeding consideration on this bill in the Bicameral Committee and the immediate submission of the enrolled bill to the Office of the President."

Among the signatories of the bills included the Mindanao Peoples Caucus, Peace Builders Community Inc., Kilusang Pagbabago Lead Organization Inc. (KPLOI), Ateneo Public Interest and Advocacy Center of the Ateneo Davao University, National Commission on Muslim Filipinos, Bangsamoro Coordinating Councils of the Philippines, iDefend Socsksargen, Sentro Socsksargen, Muslim Youth Brotherhood Inc., Young Centrists Union, Kalilintad Youth Initiatives, Integrated Democracy and Development Foundation, Union of Muslim Youth Organizations, Alliance of Magnanimous Young Leaders, Institute of Bangsamoro Development Studies, Basilan Youth Action for Initiative on Development, SPMS Box United Youth Leaders, League of Bangsamoro Organizations Inc., and Tabang Ako Siyap ko Bangsa Iranon saya ko Kalilintad ago Kapamagayon.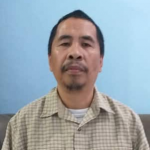 Managing Editor at Mindanao Times