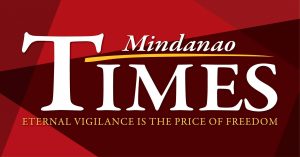 LAW ENFORCERS arrested nine alleged members of the Daulah Islamiyah-Mautein Barangay Paigoay, Tubaran, Lanao del Sur Saturday.

The arrest, the military report said, followed a brief clash between the group and a joint team of the 103rd Infantry Brigade, 5th Infantry Battalion, Naval Special Operations Unit, Lanao del Sur Provincial Police Office, Philippine National Police (PNP) Special Action Force, and Special Operations Group that were to serve warrants of arrest against members of the group.

The report said those who were subject of the warrants of arrests were able to escape, but their colleagues were eventually arrested.

The report identified those arrested as Camaroden Tindug, 52, male, married; Sabdullah Sarip, 36, male, married; Oter Macaungun, 35, male, married; Asnare Alisood, 20, male, single; Alisood Dima, 52, male, married; Sowaib Abdullah, 18, male, married; Saaduden Adapun, 30, male, married; Zaenal Abdulatip, 33, male, married; and Aleem Salih Pitiilan, 45, male, married. All were residents of the place.

Those who were subjects of the warrants who were able to escape were Farahufon Hadji Satar, 43, male, married, and Muna Kali.

Seized from those arrested were three rifles, two handguns, live ammunition, handheld radios, cellular phones, a laptop, an improvised explosive device and other personal belongings.

Those arrested were brought to the 5th Infantry Battalion Advance Command Post for further investigation.