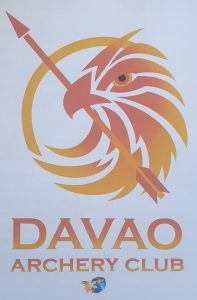 THE Davao Archery Club got full support from the Philippine Sports Commission (PSC) after no less than Chairman William "Butch" Ramirez personally visited their training area located at the Lanang Buisness Park grounds, recently.
The presence of PSC Chairman Ramirez was greeted with an awe by officials and members of the Davao Archery Club led by its president Jonathan Rex Josol along with Mark Henry Wee (vice president), Dr. Gabrielle Nicolle Limlengco (secretary), Nico Serafin (assistant secretary), Atty. Michelle Silva-Suello (treasurer) and Shirlyn Ligue (PRO).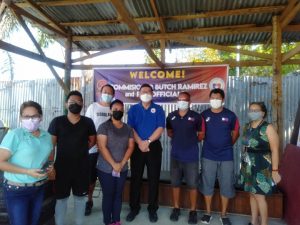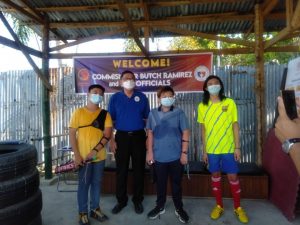 "We support the Davao Archery Club as they discover and develop young archers. With this help from the PSC such as giving them equipment to be used in training, it can be put to a good use as they continue their aim for local archers to represent the city in national and international competitions," Ramirez said.
Ramirez also encouraged the local coaches to partake in national and international seminars to enhance their skill in terms of training the young and aspiring kids.
"This is a big boost for us the Davao Archery Club, the equipment may really help us in promoting archery in the primary, secondary and tertiary school levels. We would really like to see a Davao-based player who can be part of the national team," Josol said.
The Davao Archery Club is a certified member club with the World Archery Philippines, NCCC coaching course level 1 certified, World Archery Philippines level 1 coach certified and a USA Archery NTS coaching level 2 certified.
Along with Ramirez were regional officials of the Philippine Sports Institute (PSI) led by Ed Fernandez and Cholo Elegino who took turns of trying out the sport with the help of 30 year-old teacher/athlete Shirlyn Ligue who recently won in the Indoor Archery World Series online.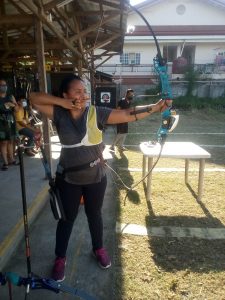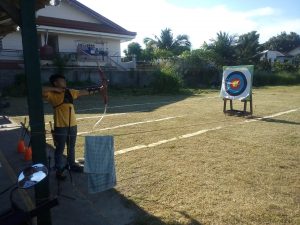 Aside from Ligue other members of the club which already had stints in national and international competitions were Arnold Rojas (National team-Compound Category), Marzel Burgos (PHILSPADA para archery team -Compound category) and Josol (assistant coach PHILSPADA para archery team).
"We hold monthly on-site archery clinics for interested individuals who want to learn the sport. We also visit schools to introduce archery and possibly encourage the school to support the program but this is for now put on hold due to the pandemic situation," Josol added.