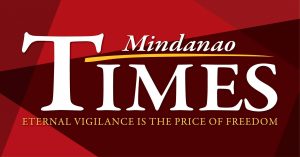 THE SaferKidsPH consortium of UNICEF, The Asia Foundation, and Save the Children Philippines, in partnership with the Australian Embassy, commends the Senate's approval on second reading of Senate Bill No. 2209 or the strengthening protections against online sexual abuse and exploitation of children bill.

The Consortium extends its congratulations to the Senate for bringing the bill one step closer to legislation. The fight against online abuse and sexual exploitation of children is the primary objective of SaferKidsPH, which aims to create a safer online environment for children by encouraging positive behaviour towards the protection of children from online abuse and exploitation; strengthening investigation, prosecution, and adjudication of online sexual abuse and exploitation of children (OSAEC) cases; and improving services to prevent and protect children where online exploitation is rampant.


SaferKidsPH calls on both chambers of the Philippine Congress to immediately pass Senate Bill No. 2209 into law before the end of the 18th Congress. We believe that this Bill will institutionalize existing efforts and interventions in supporting the government, introduce stronger, more responsive and protective measures for children, and involve all relevant stakeholders including the public in the fight against OSAEC.


Together with the Child Rights Network, SaferKidsPH has advocated for the enactment of the OSAEC bill given the gaps in the current legal framework. The new legislation will clarify the meaning and application of the different forms of online sexual abuse and exploitation of children that go beyond "child pornography," "child online trafficking,' and other cybercrimes.
It will foster a collaborative environment between the government and the private sector, including Internet Service Providers (ISPs) and social media companies, to block child sexual abuse or exploitation materials and to utilize and enhance existing technological capacity and infrastructure towards early detection and prevention of OSAEC.


SaferKidsPH is also asking lawmakers to urgently pass pending bills on child rights, namely the amendment to increase the age of statutory rape from 12 to below 16 (House Substitute Bill No. 7836; Senate Bills Nos. 305, 622, 739, 762, 774, 1258, and 1853), promulgate the bill banning child marriage (House Bills Nos. 1486, 3899, 5670, and 7922; Senate Bill No. 1373), and work towards the revitalization of the positive discipline bill banning all forms of corporal punishment. SaferKidsPH, through UNICEF, is also supporting ongoing consultations with children and other stakeholders for the formulation and adoption of the Magna Carta of Children.


Kind regards,


Nikeia Salazar
Senior Media Relations Associate