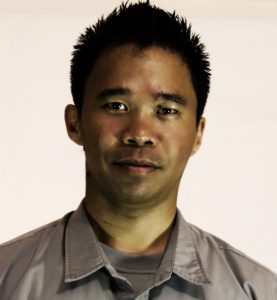 AN employee of the PJACC (Philippine Japan Active Carbon Corporation) and a seasoned multi discipline adventure athlete is set on making his own mark as he joins a one of a kind international endurance competition dubbed as 'Everesting' on June 12, 2021, which incidentally also happens to be the celebration of the Philippines' Independence against foreign rule.
Jeffer D. Jatico, who earned his Chemical Engineering degree at the Ateneo De Davao University and finished high school at the St. Peter's College of Toril, will take part in the 'Everesting' Challenge, a unique – One activity, No time limit, No sleep individual endurance race, which came about as a result on the COVID 19 global pandemic.
The concept of Everesting is fiendishly simple: Pick any hill, anywhere in the world and complete repeats of it in a single activity until you climb 8,848m – the equivalent height of Mt Everest. Complete the challenge on a bike, on foot, or online, and you'll find your name in the Hall of Fame, alongside the best climbers in the world.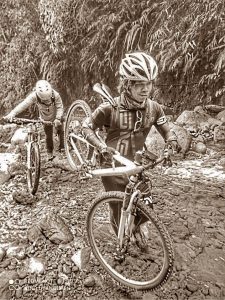 As the official website of this new and innovative competition states; "Fiendishly simple, yet brutally hard. Everesting is the most difficult climbing challenge in the world.'
The objective of the challenge is to scale an elevation of 8,848 meters. The estimated height of the world's highest peak.
Jatico's latest conquest was finishing the Alveo Davao Half Ironman in 2019 but for the PJACC production planner and winner of many adventure races in the past, from the famed Carrera Habagat series and many more, training has never stopped.
Among the events and races that Jatico has been a part of over the years are:
–           National Age-Group Triathlon (NAGT Series)  National Place -4th overall -2000 – Age 20
–           South Cotabato Adventure Race – Champion – Year 2001
Team Designation- Logistics (Edge Outdoor)
–           Carrrera Habagat Siargao -8th Place – Year 2004
Team Designation –Logistics (Cancer Warriors)
–           Lighthouse Aquaterra Samal Multiday Race( Novice Category)–Champion–Year 2005
Team Designation –Team Captain (Edge Outdoor)
–           Carrera Habagat Battle of Biliran – 4th Place – Year 2005
Team Designation – Racer (Lighthouse Aquaterra)
–           Carrera Habagat Bucas Grande- Siargao Traverse – Champion – Year 2007
Team Designation – Logistics (Team Davao)
–           Carrera Habagat Sto. Domingo, Albay – Champion – Year 2008
Team Designation – Racer (Team Mulatto Davao)
Had beaten the team of Erwin 'Pastor' Emata – the 2nd Filipino to scale Mt. Everest'
In an interview with Jatico, the Davaoenoe extreme poly-athlete said he still has a number of accomplishments being eyed on in the coming months and the not so distant future and these are:
–           Everesting (Cycling) as the 1st Mindanaoan to Officially Enter the Record if no one dares to do the record before – June 12, 2021
–           Everesting (Running) 1st Filipino to enter the Record if no one dares to do the record before – December 24, 2021 – On his 45th birthday
–           Philippine Loop – 20-25 days Davao to Pagudpud – Solo Ride – After Pandemic
–           Qualify for 45-49 Age Group in Ironman Hawaii World Championships( Triathlon)
'A lot of endurance athletes have served as motivators and influences for me in the course of my career. Specifically, our first Davaoenoe Ironman Arthur Compra and my fellow competitors in adventure races who ended up as one of the first Filipino summiteers of Mt. Everest, Pastor Emata and Leo Oracion,' Jatico cited.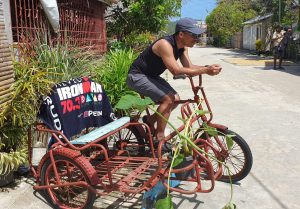 In closing Jatico shared a quote from Hall of Fame coach Vince Lombardi '"Life's battles don't always go to the stronger or faster man; But sooner or later, the man who wins is the man who thinks he CAN." (Leo Paul Palo)