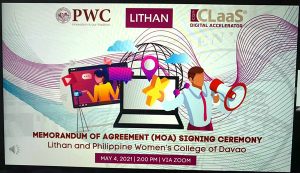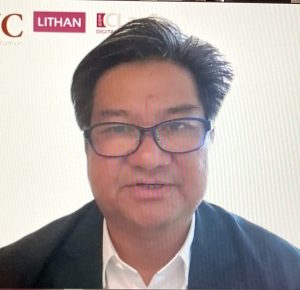 THE Philippine Women's College of Davao (PWC) officially announced its partnership with the Singapore-based, digital skills academy, Lithan, through the Memorandum of Agreement (MOA) Signing Ceremony held last May 4, 2021, via Zoom.
Working to transform education for the new digital environment, Lithan's innovative undertaking is driven to support the future of learning through Competency Learning as Service Platform (CLaaS). It adopts a work-based learning pedagogy, utilizes advanced educational technology, and cultivates workplace skills to enhance individual career outcome and performance.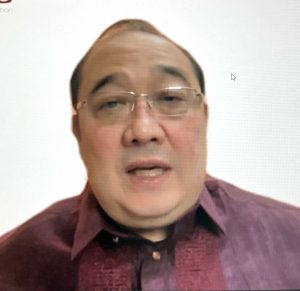 "Lithan's unique pedagogy will give learners the required knowledge and skills through a competency-based curricula and work integrated coaching and mentoring. Lithan's applied learning programs combine learning and work placements," informed Prof. Emi Englis who heads PWC's Center for Innovation and Social Ventures.
Having served over 30,000 learners and 2,000 enterprises across Asia, the CLaaS Platform connects higher education students and institutions, working adults, industry experts, tech vendors, enterprises and employers for delivering total training and talent solutions aimed to alleviate the digital skills gap between emerging and developed economies.
"At Lithan, we want learning to better connect education and the workplace, lead to career induction, and deliver competency required in the digital economy," shared Lithan Executive Officer Leslie Loh as he added, "I am actually excited to have the opportunity to work with PWC. We look forward to an exciting journey so that we can incubate what we call global yet local talent that could be deployed across Asia. And if we do that well, we believe that we would help reduce the rising inequality in the post-pandemic digital economy."
PWC-Davao Chancellor and Chief Operating Officer Vicente Antonio V. Pijano III expressed his enthusiasm on the partnership between the dynamic, industry-responsive learning insitutions. "Today, we create a partnership of equals: Singapore's tech savvy training programs and the Filipino's creativity and resourcefulness—admirable traits that would forge a great future. Most importantly, benefitting from this are learners who will be equipped with knowledge, skills and appropriate attitude to face the new normal."
PWC-Davao Chancellor/COO Vicente Antonio V. Pijano III and Lithan CEO Leslie Loh signed the MOA on behalf of their respective institutions of learning. Present to witness the MOA Signing Ceremony was the Lithan Team comprised of Managing Director Joel Chow, Director of Learning Management Srikanth Godhavari Raman, COO Krishnamoorthy Ramoo, Country Manager Sam Medina, Assoc. Dir. Timothy Tay Huey En, Digital Business Developer Bobby Trazel Tan, and Myanmar Manager Paxton Chian.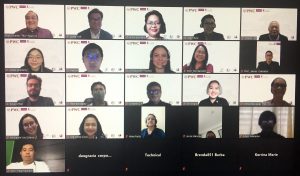 On the other hand, PWC-Davao was well represented by its department heads namely ICT Program Consultant Edwin Maranon; Conrado L. Benitez Center for Career and Professional Development Head James Michael I. Salvador; Center for Innovation and Social Ventures Head Emi L. Englis; Institutional Planning, Development and Quality Assurance Officer Reynald A. Japay; and Information Technology Program Chair and ICT Director Nepthaly Talavera.
Here's hoping that our young students and professionals of PWC will reach their full potential and become the future innovators who can help our country's economy grow.