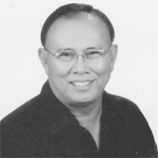 VERY early yesterday morning we received a frantic call from our sister-in-law informing us that the in-laws of our niece residing in Maa and some of their relatives were tested positive for the coronavirus (COVID-19).
According to our sister-in-law, she feels a little bit apprehensive because our niece usually pays her a visit from time to time, and the latest was only recently.
The parents-in-law of our niece, according to our own sister-in-law, are now confined at the Southern Philippines Medical Center (SPMC) while their other relatives have been quarantined in an isolation facility somewhere in Cabantian. But the apprehension of our niece emanates from the fact that the ones taking turns in caring for her young female child, about 3 years old, are her parent-in-laws.
And they stay in one compound although her family is a separate household.
Our niece called our sister-in-law who works at the local government hoping that she knows some "connections" to get through a faster action for her desire that she and her kids be swabbed immediately.
She later yesterday morning called again to advise our sister-in-law that she and her two children and the rest of the residents nearby were scheduled to be picked up by Davao City's health authorities for swabbing. She is still fervently hoping that the virus from her in-laws has not infected her and any of the immediate members of her own family.
If we have to believe our niece it is a little bit difficult to understand how her mother-in-law or her dad-in-law get infected since the two who are already in their senior years, hardly go out of the house in compliance with the "Stay Home" protocol. But she herself seemed to have provided the possible answer to her question.
According to our niece in her confiding with our sister-in-law, her in-laws had attended lately church-related gatherings in Maa. The two are reportedly very active in church affairs at St. Francis of Assisi Parish Church. She suspects that the virus could have been transmitted from its carrier person to any of her in-laws.
Again, this incident should serve as a reminder to those who openly disregard the imposed restrictions on certain activities. The case of our niece's parents-in-law gives credence to the claim of SPMC medical director Dr. Ricardo Audan last Tuesday that the largest government hospital in Mindanao had already its Intensive Care Unit (ICU) bed capacity fall. And its ward beds were already 93 percent occupied as of last Tuesday.
And all these developments appeared to have surfaced only after the local civil and health authorities in Davao City admitted that a surge in new CoViD 19 infection is in progress and there is an apparent increase in the number of barangays considered either critical or high-risk areas.
And for us what seems difficult to understand is the apparent hesitance of Mayor Sara D. Carpio to re-impose the use of the Food and Medicine Pass to regulate or lessen the number of people going out of their houses. The scheme was found very effective last year when the government was in the thick of fighting the steep rise in CoViD cases during the middle of the year.
Who would not be alarmed also when Dr. Audan himself admitted that last Tuesday, even as it was not certain that some CoViD patients will be discharged from SPMC on that same day, there were already some fifteen patients waiting outside the hospital hoping for admission.
Then what could probably add to the apprehension of some residents was the issuance by the Mayor of Executive Order No. 31. This EO mandates the immediate stop of all face-to-face activities involving employees of government in its various offices both local and national.
Well, these moves could be triggered by the report that the new cases of CoViD infection in Davao City has gone back to the figures in late December last year and early month this year.. Now, if this is so, we cannot help if some residents will start to panic even if the mayor would insist that they should only panic when she herself panics.
We can only hope that none of the recent development in the CoViD situation in the city will ever push the lady chief executive to show or adopt moves that can be interpreted by some as signs of panic. After all, she is known to be one tough woman – a woman with balls, they say.
**************************
What is happening here? The term of President Rodrigo Duterte has barely a year left. Yet we haven't seen anything rise or lain as proof that three major infrastructures committed to being undertaken in Mindanao, specifically in the Davao Region, is starting or about to start. What we hear instead are squabbles among stakeholders and the government agencies involved as well.
Take the case of the much talked about and anticipated Davao City-Samal connector project. After several feasibility studies, budget sourcing search, bridge approach sites negotiations, nothing positive came out from all these so far. Supposedly, the bridge construction was to start last April yet. But until now there is no material and/or equipment mobilization.
On the other hand, the proposed by-pass road that will include a tunnel to connect Davao City's north sector to its southern area up to the boundary with Davao del Sur is not also being heard of. Has it started or not? The equally over-hyped Mindanao Railway project is also not heard these days. Nor any activity indicating the start of the project can be seen. And the hypes are dying down like the falling curtain of the Duterte administration. We are hoping that these will not be the legacy the President will leave for Mindanao under his administration.
n the other hand in Cebu, the eight-kilometer bridge that includes a total of nine-kilometer add-on approach from the Cordova side is almost completed. And it is only after less than four years since President Duterte cut the ribbon ceremonially kicking off its construction start. How come?