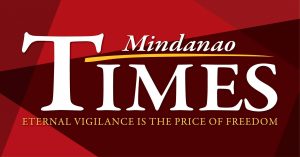 A CITY Health Office executive confirmed that Davao City is experiencing another surge after a succession of high positivity rates in the recent week.

The Department of Health (DOH) XI COVID-19 case bulletin as of 6 p.m. of May 25 reported that Davao City logged 173 new actives from the total of 16,101 cases since March 2020. The city also had a total of 14,251 recoveries and 739 deaths.

"If you noticed, the whole week naa jud ta sa 90 to 100 plus all the way, nisaka gyud atong kaso (our cases are increasing)," Dr. Ashley Lopez, acting head of the CHO, said.

"Based on our data, naa man tay data ginahimo nga COVID-19 growth rate, there is already a surge not just in Davao City but also in the whole of Mindanao (Based on our COVID-19 growth rate, there is already a surge not just in Davao City but also in the whole of Mindanao)," Lopez, also the city's COVID-19 Task Force focal person, said during the COVID-19 Alert program of the Davao City Disaster Radio (DCDR).

He said the city's recovery rate of 91 to 92 percent dropped to about 80 percent due to the increase in COVID-19 positive cases but the case fatality rate remained at 4.6 percent despite the growth of the death rate.

Critical level

Lopez also said that the city's current COVID-19 situation reflects what will happen to hospitals that are being overwhelmed with COVID-19 cases.

Once hospitals are overwhelmed with COVID-19 cases, the patients who are classified as having severe and critical cases and really need hospital care will also be affected.

"We are referring to the critical care utilization and hospital utilization rate. We are already at a critical level, particularly SPMC (Southern Philippines Medical Center), so they have almost everyday 100 percent utilization in ICU beds while utilization of isolation and COVID-19 ward beds are already above 70 percent. Both indicators are already classified as a critical risk
level," he said.

He also called on private hospitals to open and allocate COVID-19 beds to help patients who can no longer be catered to at the SPMC.

Lopez added, "SPMC is a national hospital. It does not just cater to Davao City or Davao Region but practically the whole of Mindanao. Dili pud pwede limitahan nga sa Davao City lang na because anyone and everyone should be accommodated by SPMC as much as possible (We can't limit (admissions) for Davao City patients only since everyone should be accommodated at SPMC)."

LOCAL TRANSMISSION

The city health officer also lauded Mayor Sara Duterte's Executive Order No. 31, Series of 2021, banning all non-essential face-to-face activities of all government agencies – barangay, city, regional, and national – as it will help reduce the risk of local transmission.

Lopez said that some cases were contracted from regular programs of the government, which involved the mass gathering. He also urged that all activities be held online instead.

"If we based it on our data, local transmission lang gihapon ang majority (Local transmission remains the source of the majority of our COVID-19 cases). More than 90 percent of the transmission is local, not so much on ILIs or tourists or inbound passengers, or local travelers," he said.

Local transmission, according to him, pertains to household/community transmission or outside/workplace transmission. Lopez said, "When we had our first surge, it was more of community transmission but in our surge right now workplaces are also affected."

But he said this was not surprising since people needed to go to work after stricter quarantine measures were lifted. Although most COVID-19 cases were mild or asymptomatic, Lopez said they could still infect others so extra precaution should still be enforced.