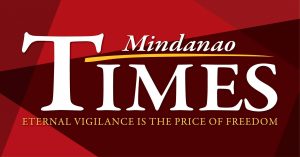 LAND DISPUTE was seen as one of the motives in the murder of the incumbent village chairman of Barangay 9-A, who was gunned down inside his house in Purok 10, Muslim Village at 7:45 p.m. on Tuesday.

The victim was identified as Roderick Antor Llubit, who was feeding his cat on the ground floor of his house when the gunman shot him twice in the face. The heavy rain outside muffled the gunshots.

In a phone interview, Col. Kirby John Kraft, the city police director, said that they are still investigating the murder. But the official's live-in partner, Mary Grace, shed some light into the possible motive into the killing.

so that's what we're focusing on, which is a somewhat personal work motive.

" He moved to a Muslim village and his place was very isolated because he was surrounded by a banana plantation. His place can only be accessed by a one-way road," he said "He moved there temporarily to be with the people."

He said that not everyone was happy with his presence in the area, especially since his house was sitting on disputed land.

Kraft also said that perpetrator did not even have a vehicle as he walked casually from the scene, which made them believe that he was very familiar with the area. It might even be possible that the gunman lived in the area.

He said Llubit sustained two gunshots in his face and another one in his leg.

For now, investigators are awaiting the official report from the Scene of the Crime Operatives.

But they are not discounting other possibilities, including the official's tough stance on criminality and drugs.

Meanwhile, Kraft said the city government is offering a P50,000 cash reward to those who can point to the identity of the gunmen. First District Rep. Paolo Duterte also offered P300,000 bounty to bring the killers to justice.