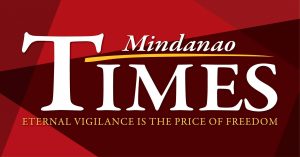 ARMED Forces of the Philippines Chief of Staff Cirilito Sobejana commended the Eastern Mindanao Command (EastMinCom) for sustaining its standing as the best Unified Command in terms of accomplishments in both combat and non-military operations.

This pronouncement was made by Gen. Sobejana during his "Talk to Troops" on May 24 at the Naval Station Felix Apolinario Covered Court in Camp Panacan, Davao City.

Gen. Sobejana said that EastMinCom's relationships with the communities and the local government units are very commendable and should be sustained.

"Our AFP is not just for war. We are doing operations other than war. Our people should understand this," Sobejana said, adding that the AFP's role in society is "very relevant."

Sobejana stressed that the military's role is not confined to the world of warfare, noting that the military dimension in solving the decades-old armed conflict is only about 20%. The Chief of Staff highlighted the importance of the whole-of-nation approach in ending the local communist armed conflict since he said that 80% of the solution requires the involvement of everybody.

Sobejana explained that there were problems relating to the insurgency that was beyond the AFP's reach. Hence, the help of civilians is crucial to the attainment of long-lasting peace in the country.

"By way of addressing the economic dimension of war, we are putting an end to the armed conflict without firing a single shot. I just want to impress upon you that our arms and ammunition are not the ultimate solutions to our security problem. We at the AFP should understand that," he said.

The EastMinCom is working with other government agencies, local government units and civil society organizations in uplifting Filipino lives by establishing programs that are conducive to nation-building.

Among the most recent non-military activities of the Command are the establishment of "Tulong Bayanihan para sa Sambayanan" program which ensures the peaceful and orderly distribution of donated goods to the people who need it most. It has already benefited around 1,300 families in Eastern Mindanao who have been badly hit by the COVID-19 pandemic. EastMinCom also continually mobilizes its troops to serve as frontliners in the fight against COVID-19 as we ensure a peaceful atmosphere of Eastern Mindanao.