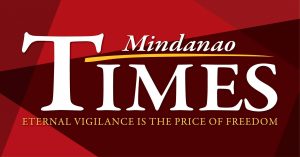 DAVAO City will likely remain under General Community Quarantine (GCQ) status, an Inter-Agency Task Force on COVID-19 official said following the rising number of COVID-19 cases.

In an interview on Tuesday at its office inside Camp Crame, Secretary of Interior and Local Government (SILG) Eduardo Año said Davao City is under GCQ.

According to the latest monitoring report of the OCTA research group 'significant increases' in new COVID-19 cases have been observed in the city, also with Cagayan de Oro and Iloilo.

With that, Año, the IATF vice chair, said the city will remain under GCQ because we need to vacant the hospitals wherein a number of infections happened.

Davao City had an average of 61 new daily cases for the last seven days, or 36% higher than the cases from the previous week, while Iloilo City recorded an average of 58 new cases, 99% higher than the number from the previous week

Cagayan de Oro posted an average of 94 new daily cases from May 12 to 18, or 52% higher than the average cases from May 5 to 11.

"Yung hospitals madami na infect na health workers at pati nagdala nang pagkain sa hospitals mga nagbabantay. At saka pagka puno na ang hospital ang mga dinadalang pasyente namamatay lang sa emergency room (The hospitals have a lot of infected health workers, including those who bring food to the hospitals. And then when the hospital, the admitted patients just die in the emergency room," he said.

He added Metro Manila and four provinces were placed under GCQ with heightened restrictions to make sure that only essential movement without hampering the economy.

"Actually, cases in Metro Manila, also ih Region 3 and Region 4, are decreasing. However, we observed cases in the provinces are increasing," he added

He cited that Iloilo city, Zamboanga City, Negros Oriental, Kalinga, Quirino, Isabela, Benguet, Baguio City have the highest number of rising cases, which means those coming from Manila will infect those in the provinces.

"We have monitored variants here in the country. That is what we are trying to check. So far, there were two Indian variants that managed to slip. They were immediately isolated but the other one died," he further said.

Possible lockdown again?

"When COVID cases increase, it's possible, but I hope not."

"We saw a drop in Metro Manila. Only Iloilo City is under Modified Enhance Community Quarantine," he said.

The IATF vice chair urged the public to follow the minimum health protocols implemented in their areas.

" The people should cooperate because there are still some who violate the protocols," he added.