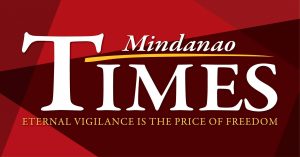 FIVE MEMBERS of Ata-Manabo tribe were given a ride by the Police Regional Office XI after they decided to leave the UCCP-Haran compound at 9 a.m. on Monday.

Brig. Gen. Filmore Escobal, the director of Police Regional Office XI, said one of the rescued IPs was Dancena Tausan Bago, 20, a resident of Sitio Sambulungan, Barangay Palma Gil. She is the live-in partner of Maui Bago, who has standing warrant of arrest for murder and allegedly hiding inside Haran.

Bago also took her 7-month-old son with her. The others were identified as Samila Apoga, 47, of Sitio Banwalay, (sister-in-law of Datu Gibang Apoga), as well a her 8-year-old granddaughter, and a 14-year-old female of Sitio Nalubas. They were all residents of Barangay Palma Gil, Talaingod, Davao del Norte.

Escobal said the decision of the IPs to go home was the result of the relentless efforts of the Regional Police sa Barangay in convincing them to leave the place.

He added Letty Bago, the sister of Dancena, approached the R-PSB Nasilaban (sub-village in Barangay Palma Gil) and the office of deputy regional director for operations to End Local Communist Armed Conflict Team on May 18, to seek help to fetch her relatives.

The team requested a vehicle from the local government of Talaingod and accompanied Letty Bago to Haran to rescue the five individuals. At 4:30 p.m. of the same date, the IPs were turned over to the Talaingod LGU to undergo quarantine and processing.

Escobal said the team will conduct custodial debriefing on the said IPs in the next few days.