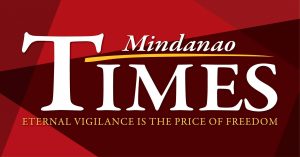 By ASEAN Parliamentarians for Human Rights
JAKARTA – One month since the ASEAN Leaders' Meeting on Myanmar, parliamentarians across Southeast Asia urge the regional bloc to ensure the immediate and effective implementation of the Five-Point Consensus, and to hold the military accountable for its blatant disregard of the agreement.
"It has already been a full month and nothing has changed. Min Aung Hlaing is blatantly ignoring ASEAN's calls and wasting their time. The consensus that was reached in April was a good initiative, but now ASEAN must prove that they can pay more than just lip service.
It must take bold action by holding him accountable, putting in place binding measures, and laying out consequences for the military's brutality," said Charles Santiago, a Malaysian Member of Parliament (MP) and Chair of ASEAN Parliamentarians for Human Rights (APHR).
"It's simple: ASEAN must make it clear that continued violence will come with consequences, such as a suspension of all official meeting invitations, imposing a travel ban on military generals in the region, as well as targeted sanctions against the military and its economic interests. Otherwise, Min Aung Hlaing will continue to make a fool of them," Santiago added.
This starts with supporting a UN General Assembly draft resolution on Myanmar, APHR said, which condemns the actions of the Myanmar military and calls for an arms embargo. Despite the strong support in the resolution for ASEAN's efforts and the five-point consensus, as well as a consultation process of nearly two months, the majority of ASEAN states have yet to express support for the resolution.
"If ASEAN Member States do not support this UNGA resolution their message to the junta and the international community will be clear: they are there to protect them against global condemnation, not to end the violence. An immediate embargo of weapons is one of the best ways to ensure that the ongoing atrocities are brought to a halt," said Kasit Piromya, an APHR Board Member and former MP of Thailand.
Background: On 24 April, ASEAN called for an immediate cessation of violence in Myanmar, constructive dialogue among all parties, the appointment of a special envoy, humanitarian assistance, and a visit to Myanmar by the special envoy.
However, Myanmar Commander-in-Chief Senior General Min Aung Hlaing, who attended the meeting in Jakarta, has refused to cooperate until "the situation returns to stability." Meanwhile, his military has continued with brutally killing and arresting hundreds more people, as well as causing thousands to be forcibly displaced and flee the country.