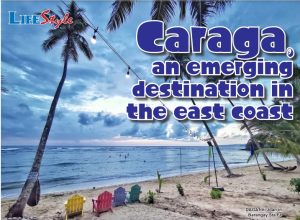 THERE'S certainly more to the municipality of Caraga, the oldest town in Davao Oriental (founded in 1861) and one of the oldest settlements in Mindanao, than just history.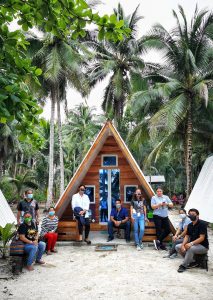 After our excursion to the Mandaya Village in Sitio Sangab, we had the chance to take a quick visit to some of Caraga's emerging natural attractions – thanks to the itinerary prepared for us by the Caraga Tourism Office.

When it comes to beaches, Caraga clearly has some of the best in the region. Its white sand beaches are all situated along its coastal barangays. Most of them are also conveniently adjacent to the town center, such as Bango Beach in Poblacion, Dagat ni Joan in Sta Fe, and Villa Mabiga in Barangay Manorigao.


Pusan Point, the site of the millennium sunrise, is also found in the municipality.

Looking for freshwater destinations? The Municipality boasts of beautiful cascades, including Princesa Falls and Pagsaugon Pool in Barangay Santiago; Pinutoan Falls in Sitio Panlaisan – concealed in a remote and still-forested area in the boondocks of Barangay Pichon; and Hayahay, Ugwad and the 162 foot Kapuka Falls in Barangay Lamiawan, perhaps, the most gorgeous, and possibly, the most challenging to visit.

To get to Kapuka, one has to take a 30 minute "habal-habal" ride along a circuitous trail by a ravine, then another 30 minute descent by foot to Caraga Creek. Finally, one needs to brave the stream, also by foot, to get to the falls across the creek.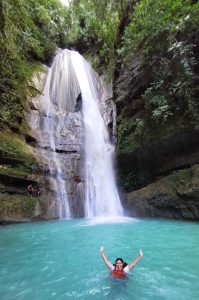 "Tourism is our commitment. This will allow us to give additional income to our communities. That is, why right now, we are creating tour circuits of our destinations," said municipal tourism officer Ferdinand E. Baldonado.

He cited Barangay Lamiawan as an example of a site with a number of tourism potentials due to its abundance of natural attractions.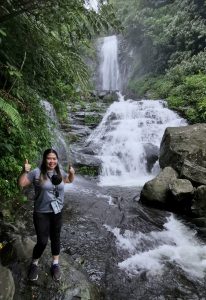 Meanwhile, Department of Tourism Xl director Tanya Rabat Tan underscored the importance of compliance to standards and policies set by DOT to make sure that facilities and services are operated and maintained according to acceptable norms.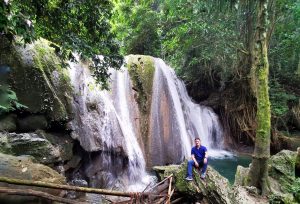 "When tourist spots are being developed, we expect the surge of tourists, and other issues that comes with it, including environmental concerns. That is why it is important to have a well-developed site development plan," said Tan.

She also presented DOT's capacity to provide trainings for guides and stakeholders in the community. She also gave emphasis to safety and security of visitors as one wrong incident can be detrimental to the efforts of the community.

The Caraga Tourism Office is set to have a grand re-opening of their tourism sites next year but will kick off with a soft launch of select attractions sometime in July in time for their 118th founding anniversary and 137th parochial feast in July.