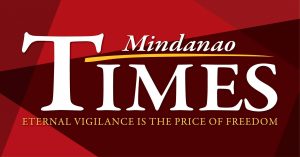 A MAN accused of rape was shot inside the Toril Police Station as he was allegedly trying to take control of a police officer's gun Wednesday.

Major Michael Uyanguren, Toril Police Station chief, said Edgar Rubio died after he was shot as he was trying to snatch the firearm of Corporal Rodel Cuamag Bernal.

Uyanguren said Bernal was conducting the booking procedure on Rubio when the latter suddenly tried to seize the gun of the police officer.

As the two were grappling, Bernal tried to control the suspect and was calling for help from other police officers, but the latter was strong enough that he was about to overpower the police officer.

This prompted the police officer to shoot the suspect.
He was immediately brought to a nearby hospital where an attending physician declared him dead.

Uyanguren said Rubio was detained after he was accused of rape.

Investigators recovered two spent bullets from a nine-millimeter caliber pistol.