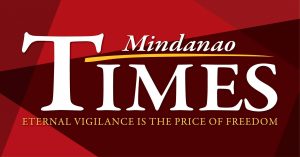 THE CITY government is planning to set up a bigger vaccination site at the Azuela Cove in Lanang so it can accommodate more people.

The city government made the announcement as it plans to inoculate about 1,000 individuals in the coming days when it starts intensifying the program.

Dr. Josephine Villafuerte, the City Vaccination Program Cluster head, said the city government is adding more vaccination sites to speed up the program.

Villafuerte said among those identified are the Davao City National High School in Poblacion District, Vicente Hizon, Sr. Elementary School in Barangay Vicente Hizon, Paquibato District Hospital and Marilog District Hospital as possible additional vaccination hubs.

This developed as Mayor Sara Z. Duterte earlier said the plan is to fast track the vaccination program as part of curbing, if not completely eliminating, the spread of the COVID-19 virus.

Based on the latest report, 24,639 of the frontline workers have secured their vaccine doses since the start of the program in March. The number was 88.64% of the 27,796 of the frontline workers targeted as part of the priority group.

The report added that of the target, 11,397 have already gotten their second dose.

The city government started the vaccination of the senior citizens last week with 3,387 have been inoculated with the first dose. The target is 88,000 eligible senior citizens.

The mayor has been calling the public to avail of the vaccination. "Actually, bawal mopili og bakuna. Always ginasulti sa atoa that the best vaccine is the one that is available ," Duterte said in her radio program on Monday.