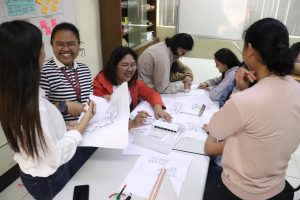 AS CAREER landscapes continue to evolve, in artistic industries most especially, it can be challenging to adequately prepare this generation's breed of creatives. Thus, Southwestern University (SWU) PHINMA created the School of Design + Communication, or more commonly known as 'sd+c'—to mold students into well-rounded professionals equipped for life beyond the classroom.

Founded in 2017, sd+c has a relatively small student population compared to other universities, meaning, the mentor to student ratio allows for optimal education. Here, where learning is continuous and collaborative, teachers are able to allot ample time on each student's progress.

Under this department of the university are BA Communication, BS Architecture and the Senior High School – Arts & Design Track (Multimedia and Graphic Design).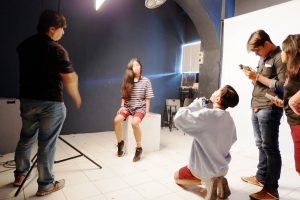 The Communication program is designed to produce Communication Designers. The students are expected to learn to ideate, create, organize and implement campaigns. They are exposed to research early on to understand communities, to be able to craft the right messages for the right audiences, to inspire, to influence, and to draw the right course of actions. While Architecture focuses on developing intelligent design catalysts that will bring in great architectural design solutions in response to human needs.

The SHS Arts and Design Track is focused on visual design, nurturing young artists to becoming Design Leaders. With a well-designed SHS Arts & Design curriculum, sd+c's SHS Program paves diverse pathways for students after graduation: may opt to work right after high school like some sd+c students are doing, may do creative works while attending college and gain the independence to finance their education, or may take a top-up year either here in the country or in Singapore for an advanced diploma in design with First Media Design School (FMDS).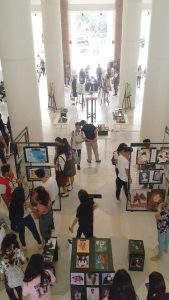 In line with SWU's mission in bringing out the best in its students and PHINMA's dedication to improving the communities it belongs to, sd+c hopes to foster individuals who are not only forward-thinking but also ethical and empathic; Perceptive and intuitive architects with intelligent and functional designs, and communication professionals who create positive and purposeful communication strategy and campaign.

sd+c is helmed by a reputable roster of Filipino creatives, a mix of both full-timers and practicing professionals—from architects and communication strategists to visual artists and photographers.

According to Ria Repunte, Executive Director of sd+c, "we have a very diverse group of people working together – Architects, Visual designers, Educators, Communication professionals, even a Storyteller. A few of us are full time, some mentors our students while thriving in their respective industries. We encourage continuous learning and collaborations within our walls. We help our faculty in their teaching. We've sent and we will be sending more faculty members for continuing studies abroad."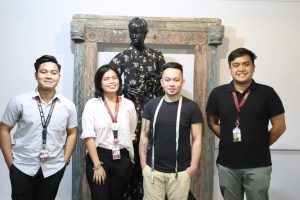 Whether it's the Arts & Design Track for SHS or the undergraduate studies, the curriculum of every program is thoughtfully designed with a balance of theory or lectures and real-world industry training. This way, the students are not only able to apply their learning in the classroom but also expand their network and create connections essential for their future careers.

"Our programs maybe the same as the ones offered by the other learning institutions but our direction and the delivery of learning make the difference," Repunte added.

* * *
Admission for Academic Year 2021-2022 is ongoing. For enrollment related inquiries, contact SWU PHINMA through 0917 835 2881 or 0942 082 0539. Or follow the university's official Facebook page Southwestern University PHINMA for updates and important announcements.