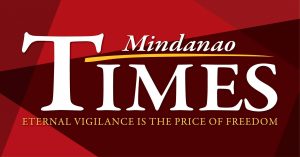 MAYOR Sara Duterte has urged residents to brace themselves for the possibility of another surge of COVID-19 cases.
"Let us all brace ourselves for the increase of cases in COVID-19 diri sa atoang syudad sa Davao," Duterte over the government-run Davao City Disaster Radio.

The mayor made the statement after acting City Health Officer Ashley Lopez reported about the status of the virus during the meeting of department heads Monday.

The mayor said based on the report of Lopez, also the spokesperson of the city government on the virus, the increase in cases followed a similar pattern as to those what happened in the past.

"Na notice nako during his reporting, he was not saying that there is a surge pero clearly, klaro na gyud kaayo pataas na atoang mga cases. Confirm ba ang tawag na correct term ana because makit-an nato nga increasing ang cases sa atong hospitals og sa atoang mga TTMFs (temporary treatment and monitoring facilities)," she said.

This also prompted the mayor to call on the public not to panic. "Kung dili ko ninyu makit-an nga magpanic, there is no reason nga magpanic mo," she said.

Although the number of cases dropped to 11 daily cases on Monday night based on the report of the Department of Health regional office, the number was higher on Sunday at 95 new cases.

The mayor reiterated her appeal to the public ensure that they practice minimum health standards like wearing of face masks, social distancing, washing of hands and staying at home unless necessary to go out.