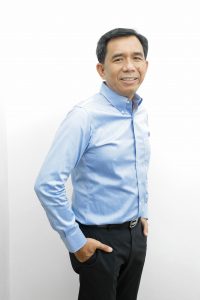 DISTRIBUTION utility Davao Light and Power Company will continue to expand its rural electrification in its franchise area next year.
"Every year we appropriate P100 million for rural electrification," Rodger Velasco, Davao Light president, in a text message last week.
Velasco said that for next year, the budget for rural electrification is part of the P1.4 billion capital expenditures as the company continues to grow its business and expand its base.
About P363 million of the capital expenditures will be used for maintenance of business, another P54 million for tools and equipment and P4 million for communication equipment.
"Modernization (Davao Light's system) is in all categories except maintenance of business, he explained.
The company is spending about P1.85 billion as capital expenditures this year and part of it is still rural electrification even when only 1 house in every 100 houses in its franchise area.
Based on its report last month, all of the 266 barangays in its franchise area have been provided with electricity, although a few houses in remote villages have not been reached as 98.87% of these houses could access power.
Aside from the city, the company is also providing power to Panabo City, Sto. Tomas, Carmen and Braulio E. Dujali in Davao del Norte.
Those houses in villages that are off the grid, Davao Light is setting up battery charging stations to provide electricity to them.
Each battery charging station costs about P1.8 million and among its components are solar panels, charging controllers, household wirings, battery for each household, two solar streetlights for the village, and installation and maintenance tools.
Part of the cost is the fund used to organize the village as it is tasked to run the station which powers about 40 houses.
Velasco said the company is not making money out of these stations.