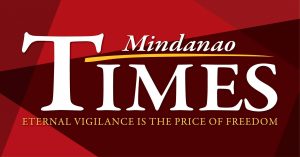 By Percival Cyber Vargas/ADDU Intern
TOBACCO killed more people than World War I and II combined. This is something I read recently. Some of you have stories about heavy smokers you know or close to you. Here's mine.

When my uncle returned to Davao for his retirement, we lived with him as he suggested. It was reasonable. My dad is hardly around, and the ancestral house where we stayed with my mother's extended but divided family was dilapidating. We moved to his place in 2016.

At 68, Tito Jojo was fond of his computer. He played scrabble, a game he was declared a grandmaster in Saudi, where he previously worked as a bank officer. Parked near him is a clear thick glass ashtray with a lit cigarette, the strings of smoke rising and diffusing throughout his air-conditioned room. His plays were regularly interrupted by hard coughs as he spits in a plastic bag hung under his desk.

He smoked daily, everywhere in the house. The plants around the house supplying oxygen could not keep up. We would dash straight to our rooms if we see him light his cigarette and we have no towels on hand for our noses. Worse, this usually happened during our meals.

No one among us dared to talk to him about it. His house, his rules, we thought. My mother told me all her nine brothers smoked and quit except Tito Jojo and another uncle of mine, Tito Manny.

Separated from his wife and his children who now have families of their own, Tito Manny joined us in the house months later. He replaced me as Tito Jojo's errand boy for his cigarettes. Quiet as he was in the day playing solitaire, some nights he was loud and difficult. Tito Manny shouts in his sleep. We couldn't rest. Turns out he has a sleep disorder due to his excessive drinking.

He managed to quit drinking, though. When Tito Manny developed strabismus (his eyes don't align), my richer titos and titas supported his treatment. One good step. Yet Tito Manny still did not quit smoking.

Then came the pandemic, which created new problems and worsened old ones. Online classes and work from home forced us to be in the house all the time. Tensions at home increased and reached a point we could no longer bear. Finally, we decided to move and rent an apartment for ourselves. No hard feelings. My uncles understood. A happy ending, supposedly.

One night last February, news came to us: Tito Manny passed away. The firefighters said he fell asleep and left his cigarette on the mattress. He woke up and tried to put out the flames but he suffocated due to the thick smoke. My mom cried and at one point blamed herself for leaving them.

We visited my uncle's house the next day. Water from the fire truck flooded the sala mixing with soot, some accumulated on the ceiling that left impressions of dark bubbles. All the things in Tito Manny's room were charred to ashes, and its ceiling, extending to the next room where we used to sleep before, was decimated.

Around 100,000 Filipinos die from tobacco-related diseases each year, but cigarettes apparently kill in other ways. Aside from it being one of the top three leading causes of fires, the World Health Organization (WHO) say cigarette smoking increases risk of contracting COVID-19.

President Rodrigo Duterte's signed Executive Order 26, forbidding tobacco in public spaces nationwide, similar to the breakthrough Anti-Smoking Ordinance in Davao City when he was still mayor. This must be actualized. The youth must remain informed about the grave truths of cigarette smoking. Sin taxes, graphic health warnings, and "The Smoker's Body" image may not be enough.

And there was Tito Jojo, shirtless, telling us what happened that night pointing at areas in the house, in his hand a lighted white paper thing. Then he puffed.

May 31 is World No-Tobacco Day.
June is National No Smoking Month.