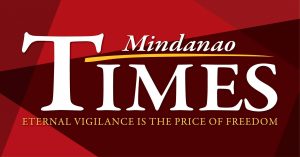 IN THE Philippines, 11.7% of students have ever tried or experimented with electronic cigarettes, according to the Global Youth Tobacco Survey in 2015.
According to the Food and Nutrition Research Institute in 2019, one of five vape users in the country are adolescents or 19 years old and below.
The first reported case of EVALI or electronic cigarette or vape-associated lung injury in the country involved a 16-year-old girl who started using flavored e-cigarettes for a few months and then shifted to the conventional cigarette stick. The girl was hospitalized and eventually needed care at the ICU.

Bills seeking to promote Electronic Nicotine Delivery Systems (ENDS) or vapes in the guise of regulation are currently being discussed in Congress. With the resumption of the 2nd Regular Session and with only three weeks to go before the adjournment, the Child Rights Network and its convenor, the Philippine Legislators' Committee on Population and Development (PLCPD) call on legislators to put the interests of Filipinos, particularly children and youth first, and not the industry, in the deliberation of these bills.

The bill is currently under the Period of Sponsorship in the House of Representatives. And we, together with health advocates, are warning legislators and the public against the dangerous provisions of the current version of the bill that reverse the adequate regulatory framework established by a recently enacted law, Republic Act (RA) 11467.
RA 11467 puts the Food and Drug Administration (FDA) in charge of the regulation, bans sale of these products to young people below 21 years old, and bans flavorings. These are the safeguards that protect the public, particularly children and young people, from the harms of electronic cigarettes.
The current version of the bill as sponsored in the plenary of the House of Representatives has dangerous provisions. Rather than tightening the regulation, the bill reverses the regulation introduced by RA 11467 by removing the regulation from FDA and assigning it to the Department of Trade and Industry, where it will be treated as just another consumer product, lowers the age restriction to 18, and expands the list of flavors allowed.
We urge our legislators to change their view towards these products from a standpoint of non-use and harmlessness, rather than in the scale of harmfulness (harmful vs. less harmful) as promoted by the industry.
There is enough evidence to prove that these products cause significant harm to its users, whether they are shifting from traditional cigarettes or are new users altogether. The industry also targets children and young people as their new users through their attractive flavors and trendy marketing.

The United States Centers for Disease Control has declared an outbreak of EVALI with a total or 2,807 hospitalized cases or deaths as of February 2020. More than half of those were 24 years old and below, with 15% under 18 years old while 37% were 18 to 24 years old. One case of EVALI in the Philippines should be enough for us to take precautionary measures through strict regulation.

Under this global pandemic, the health of every Filipino should be our topmost priority.
Let us protect children and young people from the harms of these products and the deception of the industry behind it. #

#TobaccoFreeGeneration #SmokeFreeNewNormal #SmokeFreePH
Contact person: Au Quilala 09171463068, plcpdfound@plcpd.org.ph