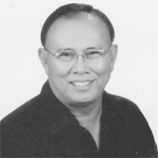 FOR THE past few days we have been writing about our personal views how and why the issue on the Philippines' territorial dispute with China on the South China Sea — or call it West Philippine Sea (WPS) as that body of water is in the west of our country — has happened and has persisted until today.
This after the conflict started six Presidents back and roughly over four decades ago. We assume that there are some people who are probably following us perhaps on a daily basis.
And we are happy that one of them is a friend of ours at cyberspace who we have yet to meet personally. We owe this guy some debt of gratitude because he readily provided us the information on the whereabouts of another "still-to-be-met" friend P/Brig. Gen. Michael John Dubria who was a former Davao City Police Office Director. P/Brig. Gen. Dubria is now Regional Police Director in Central Mindanao.
This friend at Messenger is Marlu Villarosa. We are not certain if Marlu is reacting to one of our columns, or simply sharing his thought on the thorny issue which if the hot heads' idea of resolving the conflict will prevail, could wreak havoc to the Philippines and possibly ignite a much bigger scale conflagration both militarily and economically.
However, if the idea of the proponents for a more patient and diplomatic approach will continuously be used, the country may be able to retain a more cordial relation with China even as it retains its burgeoning economic partnership with one of the largest export destinations of the Philippines.
We, however, find a lot of sense in his discourse of the issue and we feel obligated to share the same to our other readers hoping that Marlu's discernment could help them understand where the pros and cons on the present administration's handling of the West Philippine Sea issue come from, and why we should be inclined to take whichever side we believe will end up beneficial to the Filipinos in general if the approach succeeds.
Honestly, we sought permission from Marlu to carry his thoughts in our column. But we did not get his texted approval. Nonetheless, we just proceed using his thought even if we have to risk his ire. As we said earlier in this column, what our Messenger friend said in his thought packs a lot of sense that to ignore it when we know it can help mold opinion and belief could be a mortal sin.
Here is his thought on the long-running controversy that is now being capitalized to the maximum by the administration's critics:
"Vic, at the minimum the Philippines MUST continue filing formal diplomatic protests to the Chinese government and at the world body (UN) addressing China's occupation and incursions in our WPS territorial zone. In addition, the Philippine government must permanently assign several coast Guard vessels in the WPS zone to protect our fishermen and show China we are serious in protecting our sovereignty, but not to provoke war.
To wait till we are economically and militarily able is the wrong option to take. By the time we get ourselves economically and militarily capable (which might not happen until may be generations from now), it will be too late. China would have then expanded further its WPS occupation and importantly, would have solidified its ownership of the area they are claiming. Inaction on our part would prove to be our undoing. And one must not forget that silence means basically an acquiescence to what wrong China is doing to us.
"Of course war is never a good solution to resolve conflicts. However, the Philippine government must send a very strong and clear message to China, that we won't tolerate their 'occupation' and incursions in our WPS territorial zone.
"For the President and any other high-ranking government officials to make 'confusing' statements do not help either. Statements like 'China has control of the WPS or we cannot do anything…we do not want to go to war' may appear to the outside world that we are not serious in protecting our sovereignty.
"Militarily and individually no ASEAN country has the might that China has. But we don't see our ASEAN neighbors (Malaysia, Vietnam, Indonesia, even Korea and Japan, and others) backing down when intrusions happen near and within their borders. Formal protests are made. Coast Guard vessels are sent to engage. At times military assets are sent not to engage for war but rather as strong reminder that the country is serious in protecting its border.
"It's high time that we do the same thing, not to engage for war, but to remind China that we are friends and we are serious in protecting our sovereignty. I firmly believe that the Chinese government understands this.
"While the above are being done, we should welcome, energize, and increase the number of military exercises in our WPS territorial zone with our allies for regional stability as well as assure the continuing freedom of navigation in the area.
"Lastly, let us start leasing to America or our other allies some of our areas so they can construct forward bases for their military assets. This will directly earn dollars and indirectly provide us protection from possibly consequences of our current WPS conflict. Rentals for areas for forward bases could help us pay some of the borrowed money we are using to foot our expenses in fighting CoViD and for the Build, Build, Build program requirements.
"Meanwhile, let us not forget that China is one of the countries that hold a UN seat and very influential at that. However, this must not stop the Philippines from seeking the UN intervention on our WPS concern."
Indeed, the thought that must have been wrestling in the mind of our friend can be a good wake-up call for some of us who seem to be totally unconcerned of the issue. And while agreeing with it or disputing it could hardly make a dent on the position of those who are long into the debate, it surely provides some kind of basis for self-analysis from where personal stand on the matter will eventually evolve.